One Year Post CHIPS Act: Exploring Achievements and the Promising Road Ahead
August 17, 2023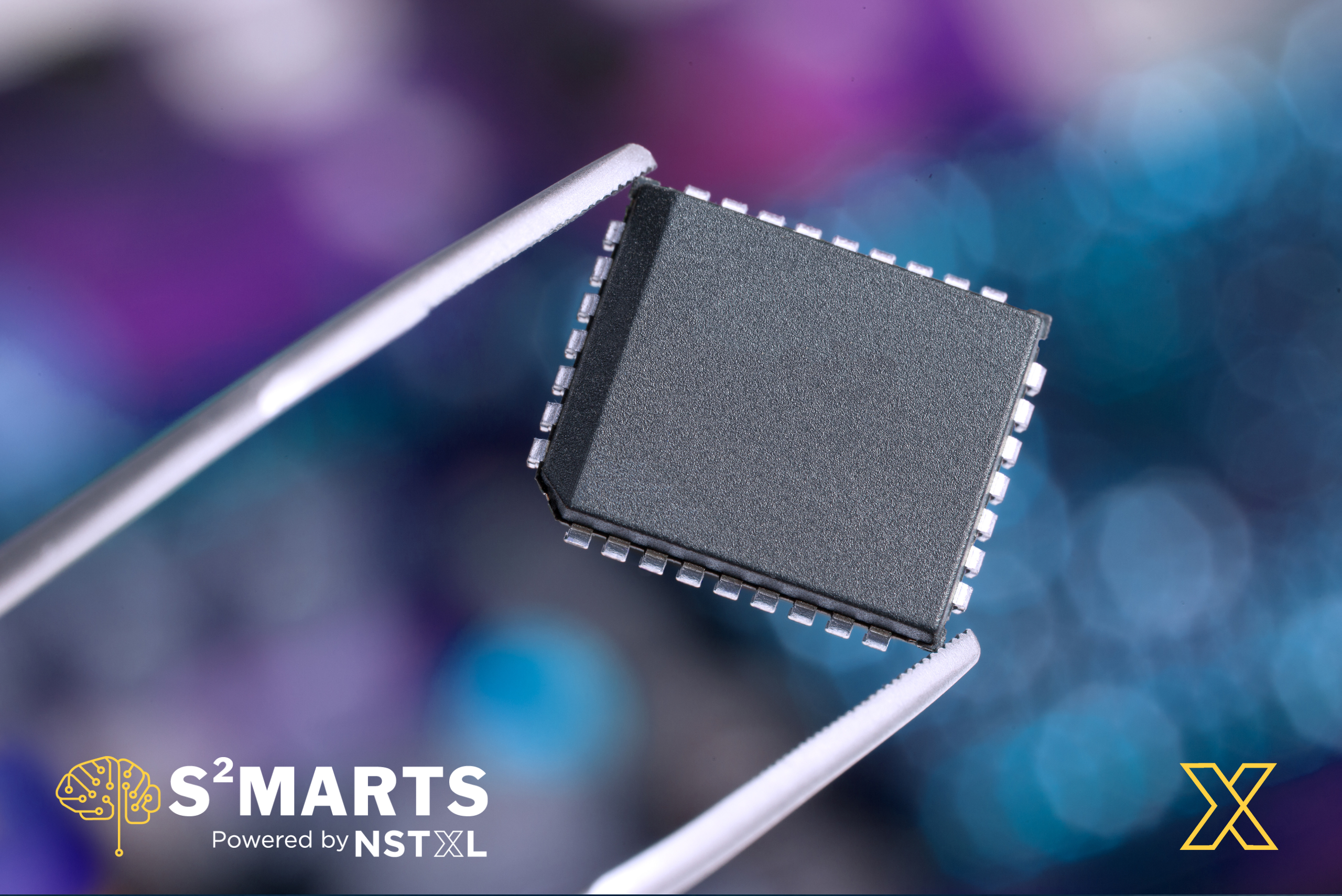 What is the CHIPS and Science Act?
One year ago, President Biden signed the CHIPS and Science Act, which invested $280 billion towards the manufacturing, research, and development of microelectronic and home-based semiconductor technologies. This was a huge win for the advancement of these technologies as it would diminish the outsourcing of these products and further solidify our national security. This bill included $52 billion in subsidies to encourage chip manufacturers to build out semiconductor fabrications plants in the United States. One year later, the CHIPS and Science Act has seen many significant milestones.
While certain initiatives have already kicked off, and others are in the early stages of development, one success has taken the spotlight: the swift revitalization of the American microelectronics infrastructure.
Over the past year, through the Strategic and Spectrum Missions Advanced Resilient Trusted Systems (S²MARTS Other Transaction Agreement (OTA), multiple programs have reached critical stages of their development, including an official transition from prototype to production and the groundbreaking of a new U.S. based foundry in Arizona. While these projects were originally awarded prior to the CHIPS act, there is no denying that the national investment behind microelectronics has seen a tremendous resurgence, one that promises to push the boundaries even further in the coming months.

With the anticipated award of the Microelectronics Commons and the already initiated to facilitate and accelerate the manufacturing, the next phase of advancing microelectronic and home-based semiconductor technologies is here.
Timeline of Progress Since the Signing of CHIP and Science Act
September, 2022 – Alongside the CHIPS and Science Act, S2MARTS announced the Microelectronic Commons prototype project to solve for the lack of domestically made microelectronics by inaugurating a national network of prototyping innovation hubs. These innovation hubs will focus on six critical technology areas – Secure Edge/IoT Computing, Quantum Technology, 5G/6G Technology, Electromagnetic Warfare, Artificial Intelligence Hardware, and Commercial Leap-Ahead Technologies, and be distributed regionally across the U.S. What makes this program unique is its commitment to creating a nationwide infrastructure that will inform the DoD of emerging technology needs, helping the nation stay ahead of current and future threats.
November, 2022 – As a part of the State-of-the-Art Heterogeneous Integrated Packaging (SHIP) program, the DoD Office of the Under Secretary of Defense, Research and Engineering (OUSD(R&E)) Trusted and Assured Microelectronics (T&AM) Program initiated the Stimulating Transition for Advanced Microelectronics Packaging (STAMP) project. STAMP is a pilot project aimed at accelerating the rapid transition of the SHIP prototype devices into current military systems. STAMP has allowed the broader Defense Industrial Base to utilize the existing SHIP devices designed and developed in MCP1 and MCP2 and identified where these multi-chip packages can enable DoD modernization.
March, 2023 – The Rapid Assured Microelectronics Prototypes – Commercial (RAMP-C) program project officially broke ground and in May of 2023 was celebrated at the S2MARTS RAMP Awareness Days event Washington, D.C. with significant players such as government leaders David Honey (Deputy Under Secretary of Defense for Research and Engineering (DUSD(R&E))) and Dev Shenoy (Principal Director, Microelectronics, OUSD/R&E, Director, Defense Microelectronics Cross Functional Team (DMCFT)), as well as Microsoft's Mujitaba Hamid and collaborative leaders at Qualcomm. The RAMP-C program was created to facilitate the use of a U.S.-based commercial semiconductor foundry ecosystem to fabricate the assured leading-edge custom and integrated circuits and commercial products required for critical Department of Defense systems.
April, 2023 – The DoD, through the SHIP Program under the Office of the Under Secretary of Defense for Research and Engineering (OUSD(R&E)), delivered the first SHIP prototype devices. The first two of these prototypes – Intel's Multi-Chip Package (MCP-1) for SHIP Digital and Qorvo's Multi-Chip Module (MCM-1) for SHIP RF – were delivered to the lead DIB demonstrator, BAE Systems, Inc., during a ceremonial gathering held by Ms. Heidi Shyu, Under Secretary of Defense for Research and Engineering (USD(R&E)) and the S2MARTS OTA Manager, NSTXL at BAE Systems' facility in Falls Church, Virginia, on April 6, 2023.
To date, microelectronics technology companies in the U.S. have announced over $166 billion in manufacturing in semiconductors and electronics, most of which are ready to officially break ground once funding is received.
What's Next?
As the U.S. Department of Commerce assesses statements of interest from companies interested in receiving CHIPS funding, the department is carefully considering economic and national security considerations as they aim to outfit the U.S. with secure, national-security relevant semiconductors.
"We will start to give out the money later this year," said Secretary of Commerce Gina Raimondo. "We're pushing the team to go fast, but even more important, to get it right."
Microelectronic Commons and the RAMP-C, STAMP, and SHIP programs will continue to develop and deliver research solutions for the secure production of new microelectronics and semiconductor technologies. Additionally, the Department of Commerce will continue to announce funding awards in the coming months as we continue to drive towards resilient supply chains and accessible technologies for the modern Warfighter.

About NSTXL
NSTXL is an organization that connects the private sector with fully funded government research and prototype opportunities, providing a marketplace for microelectronics R&D and connecting government entities with industry and academia to solve critical challenges.
NSTXL offers a variety of microelectronics R&D contracting opportunities for commercial companies, Universities, and Research laboratories with the capabilities to support DoD identified technology gaps. These contracts are designed to support the development of innovative microelectronics technologies with potential applications in national security.
If you are interested in pursuing upcoming opportunities with the federal government, NSTXL can help you get started.