How to Make Sure Your Prototype Project Succeeds with NSTXL
March 22, 2022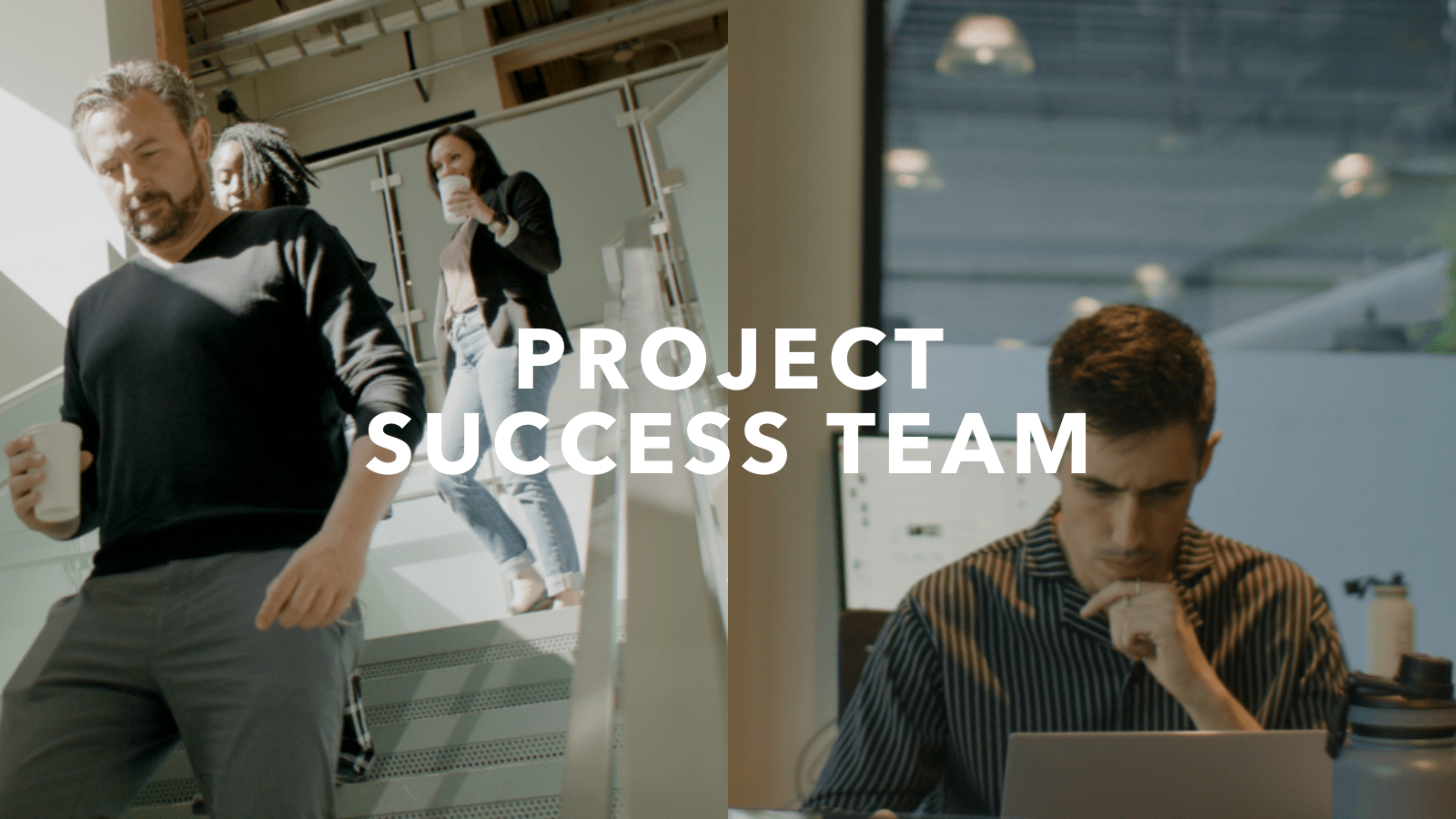 Written by: Mike Brockly, Project Success Manager
The importance of seeing a project successfully completed from ideation to prototype cannot be understated. Advancing critical government technology, connecting with leading innovators, and improving the future of national security are vital. But it's not always easy.  
That's why we created the Project Success Team. To make it easy. To make it simple. We provide that extra hand in supporting government innovation.  
Get to Know the Project Success Team
The Project Success Team is a new offering by NSTXL that currently consists of myself and Quens Alce. The team supports, manages, and acts on critical taskings that occur under NSTXL's active, awarded projects. Our goal is to provide a tangible benefit to industry members and Government customers with our suite of post-award services. 
How We Bring the Benefits to You
The team provides a range of services to assist project stakeholders. Some such services include the coordination of kick-off meetings, monitoring and reporting on milestones, facilitating technical exchanges, and processing funding or security-related changes. The team also helps ensure coordination of project phase transitions, relaying any performance-related feedback to the Government. Further, our experts conduct supplemental investigation or research support for areas requiring additional troubleshooting. 
The Project Success Team will remain accessible to all consortium stakeholders as a consistent communication conduit. The team will provide prompt responsiveness, feedback collection and analysis, strategic communication development, and active troubleshooting as needed. We seek to open the lines of communication and keep them open throughout the life of the project. This model of continuous communication will drive down risk, enhance the predictability of project outcomes, and further improve the odds of successful execution. To do this, we will be involved in standing meetings and technical exchanges to continuously track the health of projects. Additionally, we will spend time assisting with risk mitigation wherever possible. We are also introducing short surveys and pulse-checks at regular intervals to ensure there are no roadblocks from any stakeholders involved. We will use this data to hold regular project retrospectives, create detailed project roadmaps, and capture lessons learned. 
The Future of Innovation Via the Path of Project Success
With our team in place, NSTXL further builds upon our contribution to the entire prototype project process, from project curation through post-award delivery. Through our transparent collaboration with the Government and Performers, the team will have enhanced awareness of external factors that may impact a project. This will allow for earlier mitigation. We are actively looking at innovative ways to build upon our role of working closely with the Government while jointly addressing the most challenging problem sets. 
We're also excited to increase our role in stakeholder meetings by hosting post-award project kickoffs. Not only does this give us the opportunity to introduce all relevant parties and confirm communication/administrative processes, but it allows us to learn more about the cutting-edge solutions being brought from industry to enable the Warfighter. Being able to facilitate kickoffs and technical meetings positions us with a unique ability to assist the projects and Performers with an additional line of oversight. Additionally, our ability to continuously monitor project progress through progress reports and surveys allows us to keep a real-time pulse on project health. We are consistently examining the effectiveness of our project management tools and dashboards. This allows us to stay ahead of the competition and provide the most advanced offerings to our partners. 
Want to learn more about project success? Reach out here > mbrockly@nstxl.org