NSTXL Hosts Microelectronics Commons Industry Days
December 14, 2022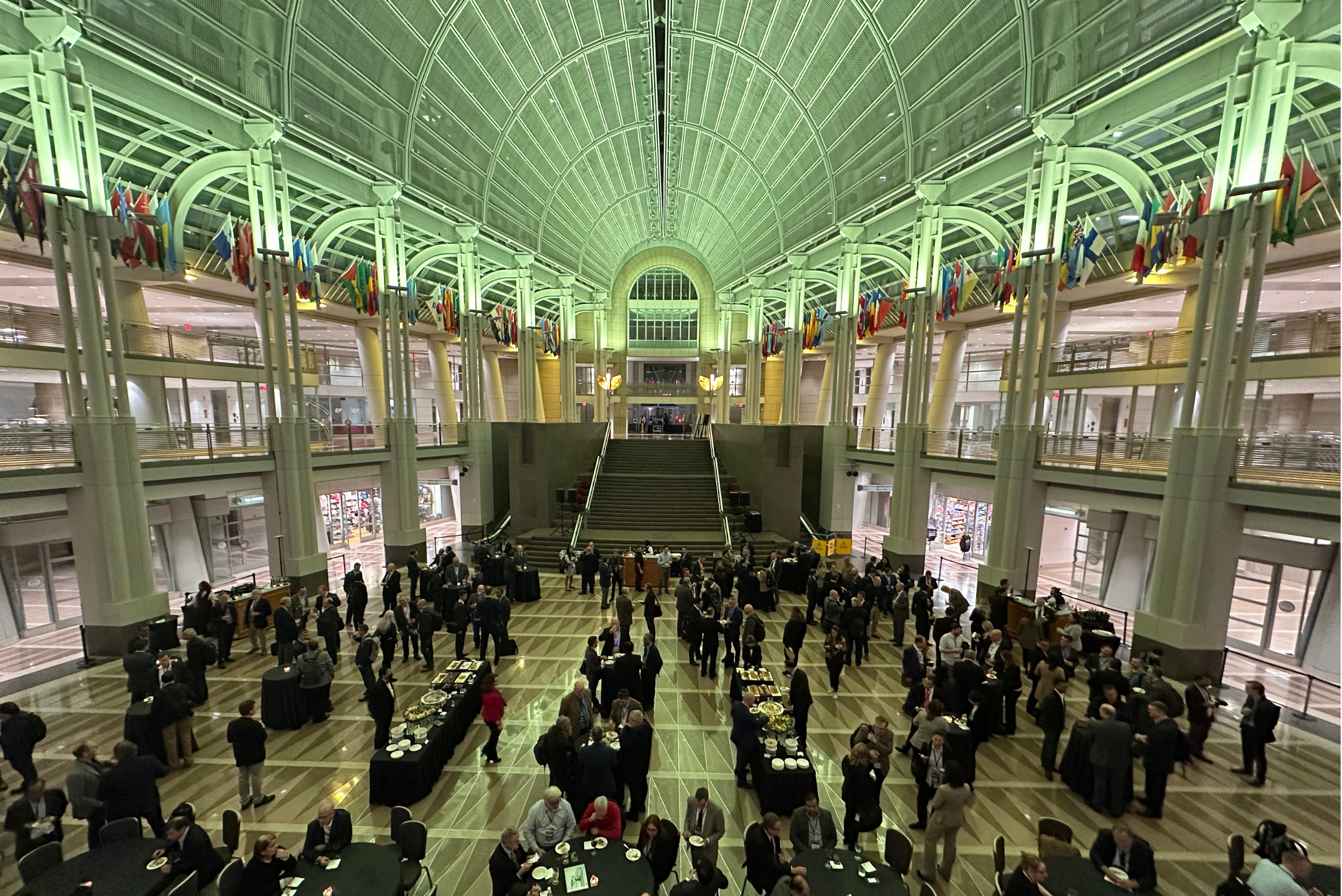 (Washington, D.C.)- The Office of the Undersecretary of Defense, Research & Engineering (OUSD(R&E))'s Microelectronics program has a need for domestic prototyping capability to accelerate technology demonstration. The end-state goal is to develop a national network of regional innovation hubs and core facilities distributed across the U.S. that will reduce barriers to innovation, mature emerging microelectronics technologies, enhance existing microelectronics infrastructure, and foster a pipeline of domestic talent and innovative ideas. 
The Microelectronics Commons Industry Days was a two-day event designed to provide deep dives into the six technology areas vital to the Microelectronics Commons program: Secure Edge/IoT Computing, 5G/6G Technology, Artificial Intelligence Hardware, Quantum Technology, Electromagnetic Warfare, and Commercial Leap-Ahead Technologies. 
Joined by Microelectronics Commons program leaders from across the nation over 350 industry members in Washington D.C. saw presentations from more than 42 speakers and panelists as they collaborated to change the American landscape of microelectronics manufacturing and innovation.  
"Working together is how we're going to achieve these American dreams of research and development…we have done this before, and our successes here in the United States of America are built on that kind of collaboration." Thank you Dr. Aaron "Ronnie" Chatterji for today's keynote presentation at the Microelectronics Commons Industry Days.
The Microelectronics Commons Program is closing the gap between research ideas and the realization of those ideas. "I know with collaboration with Dr. Shenoy and Dr. Honey, we can get it done," said Chatterji.
Together, we are driving the conversation around emerging technology needs to inform Government of upcoming challenges and innovations and expand the American industrial base. The Microelectronics Commons is a first-of-its-kind solution to empower commercial leaders to guide the DoD's efforts in microelectronics development.  
NSTXL's network of innovators are primed to support this mission. Through this program, we will be able to maintain and grow our nation's ability to produce the next generation of semiconductor technology, here at home. 
Thank you to everyone who joined us for the Microelectronics Commons Industry Days. 
Recordings, slides, and additional resources will be released soon. Visit the opportunity page here to see when new information is available. For questions around upcoming and past events, email events@nstxl.org. 

Subscribe For Updates