Government Contracting and Acquisition- An Interview from the Inside with Ashley Carter 
May 25, 2022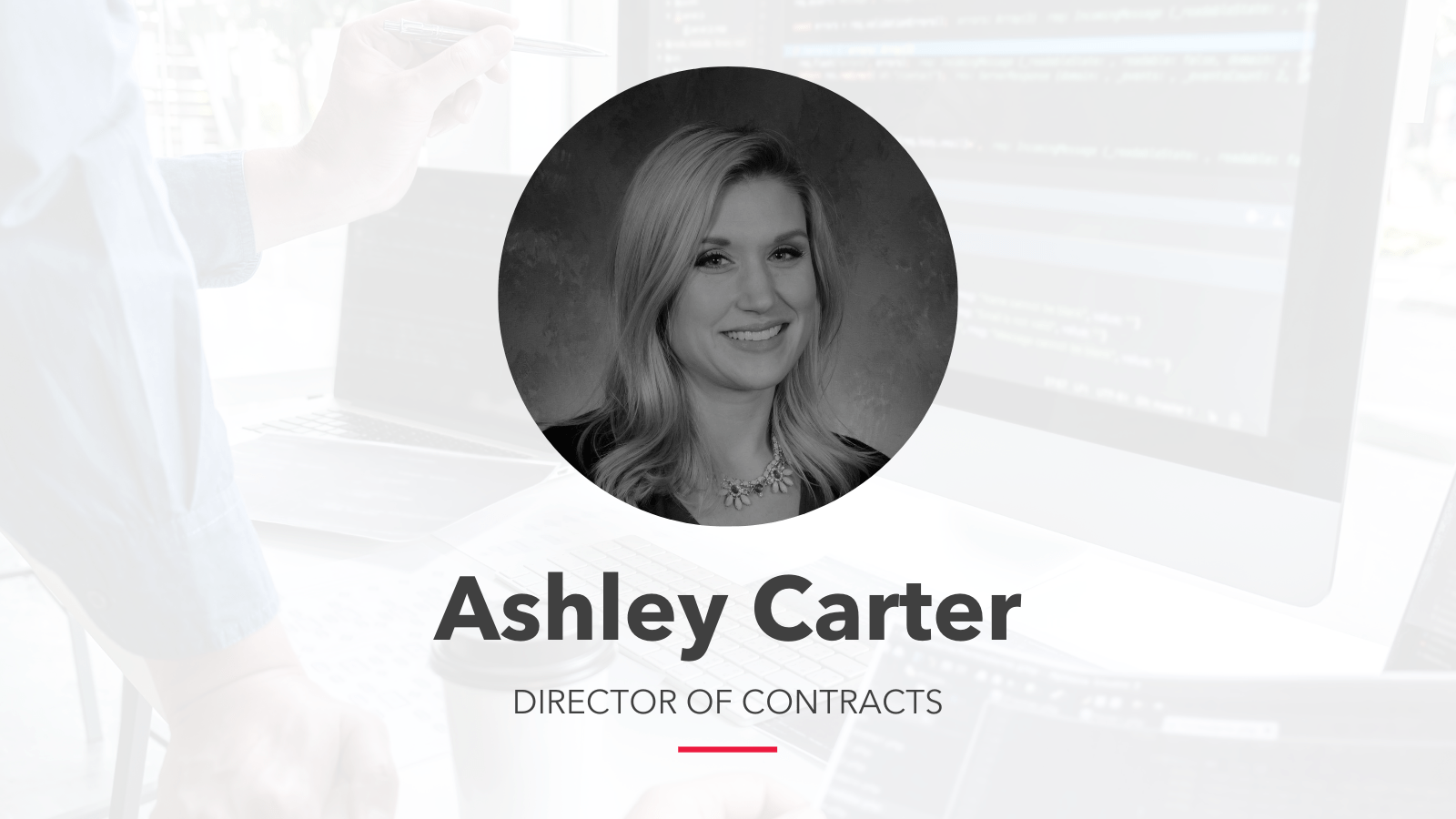 Ashley Carter has been an essential part of NSTXL's Acquisition team for a while now but recently took the jump to become our Director of Contracts. She navigates the ins and outs of our industry with ease, which allows us to focus on what we do best, changing the way government innovates. Ashley has a unique role here at NSTXL, one that she is pioneering in fact. Learn more about Ashley and why this role is so pivotal below.
The Road to NSTXL
There is a long history of military in my family, which is a primary reason I got into this industry. Change was the norm for me growing up and it taught me that it's inevitable. I learned that you must be able to adapt and embrace the process. Look at the positive side of change and the opportunity it brings. This is an important lesson I carry with me in my work with NSTXL.
I attended the University of Central Florida for my bachelor's degree in Business Management. While attending college, I also began working as a full-time support contractor for the Marine Corps, PM TRASYS. Here I was able to gain insight into and training in Government contracting. Post-grad, I was hired as a Civilian Contracts Specialist with the Army Contracting Command.
I was drawn to NSTXL for a multitude of reasons. The growth potential for NSTXL and my career along with the provided benefits such as flexible work schedules to achieve a work/ life balance and focus on employee wellness were very appealing and aligned with my values. Ultimately, I desired an opportunity to continue to refine my skill set and gain experience from an industry perspective. In turn, I contribute my expertise and knowledge of Government acquisitions to the Other Transaction environment. I do this by expanding awareness of this rapidly progressing procurement tool, as well as influencing the acquisition community.
What Does a Director of Contracts Do?
In my role, I support the acquisition team and customers along with identifying strategies to improve our processes and communications to address industry concerns. My goal is to establish and maintain collaborative relationships. Open communication and knowledge sharing that portrays respect and understanding helps to ensure all parties feel like valued members of the team and share common goals. My vision is to have a positive influence and impact on our organization's culture as well as how we interact with customers and performers.
The Best Part of the Job
My favorite part about working for NSTXL is the people! NSTXL hires some of the most talented people from our industry with very driven and self-starter mind sets. I aspire to learn and surround myself with others who also seek for self-improvement. I find great inspiration and motivation from others who continuously seek opportunities for improvement to achieve their goals. Additionally, I enjoy engaging with our diverse group of customers and performers. Through this, I gain exposure and insight into a variety of requirements that allows me to creatively assist in identifying unique strategies to address their needs.
Where the Road Leads
Educating! Developing and assisting in the creation of training materials to educate our acquisition team along with industry and Government customers to inform and spread awareness of the purpose and benefits in using OT's.
What Sets NSTXL Apart
NSTXL is always striving for excellence. We seek ways to improve to meet the goals of our ever-evolving environment and customer requirements. NTSXL prides itself on going above and beyond the call to duty to offer outstanding customer service and maintaining a positive and collaborative attitude throughout the process. Join the mission today.