Get to Know NSTXL: Featuring Tony Kestranek
August 12, 2021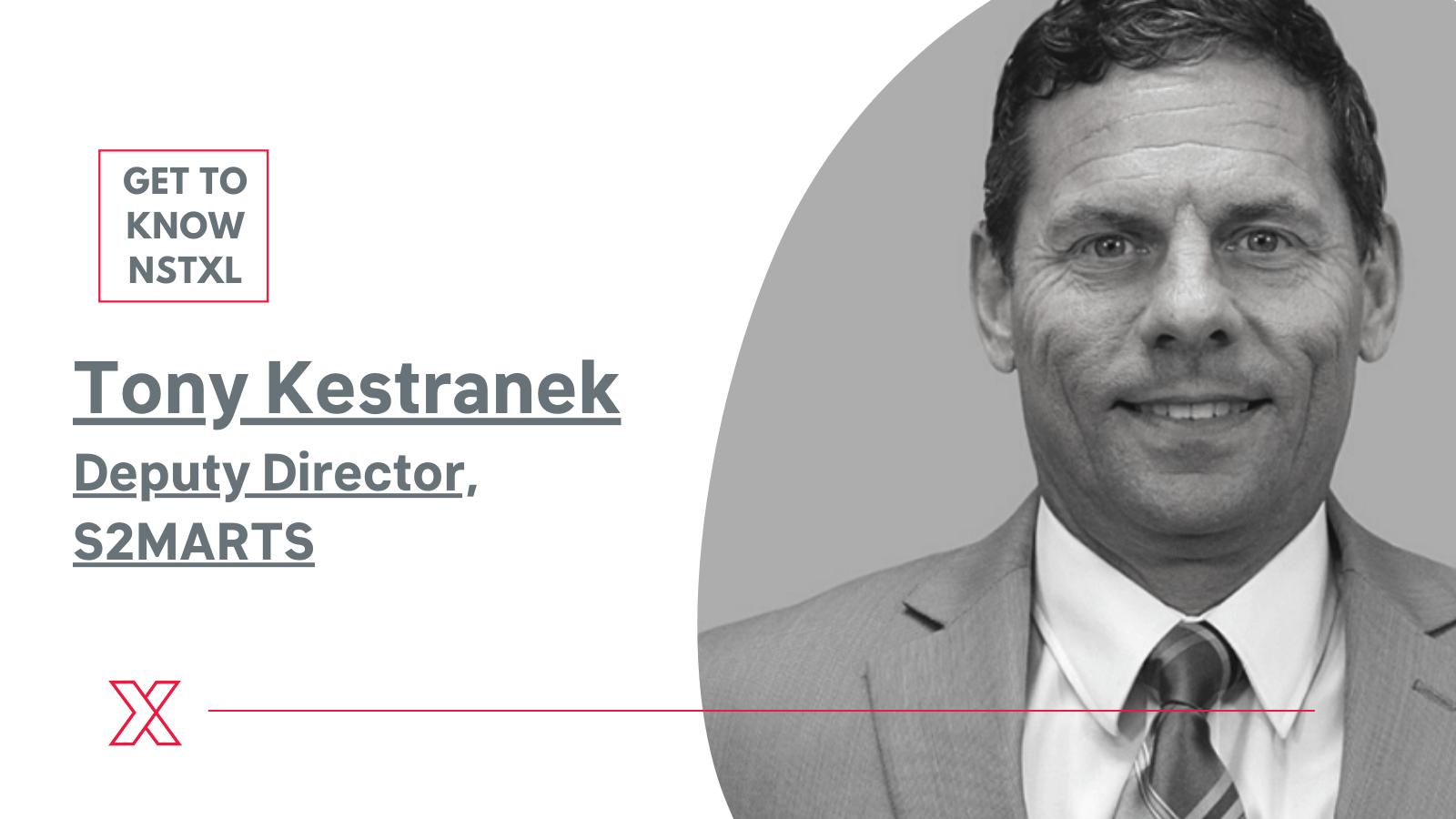 For August's Get to Know NSTXL series, we are highlighting S2MARTS Deputy Director Tony Kestranek. Tony joined NSTXL in November of 2020 and brought with him an undying passion for supporting the Warfighter, which he exemplifies every day through his tireless efforts to ensure that we are getting the most effective technology to those on the frontlines- as quickly as possible.
Tony comes from a background in Expeditionary Information Surveillance and Reconnaissance (C4ISR), having worked as a Program Manager for SAIC for 15 years before joining the NSTXL team. In addition to his passion for supporting the Warfighter, Tony also maintains a love of baseball, playing in college and still coaching today.
Tell us more about your background and what led you to NSTXL.
I graduated from Austin Peay State University with a Bachelors degree in business and a focus in marketing and finance. From there I decided to dive into additional education and worked towards a Masters in Science as well, studying health wellness. With those degrees under my belt, I was able to begin my career path as a Program Manager with SAIC, during which I spent my time supporting various expeditionary C4ISR programs.
About your role.
Here at NSTXL, I am the Deputy Director of S2MARTS. In this role, my main focus is on running the day-to-day operations for S2MARTS. This encapsulates everything from proposal to acquisition. I ensure that everything goes smoothly from the PAA to RFS to Project Award. All of this is done so that we can get the best technology available into the Warfighters hands. For the future of my position and NSTXL itself, I hope to continue focusing on meaningful projects, those which will best aid in the Warfighters mission.
What is your favorite part about working at NSTXL?
I have a few favorite aspects of work at NSTXL, although I would have to say my top three include having the opportunity to support the Warfighter, the flexibility of work from home and the people with which I get to spend my days. I truly enjoy the company overall and at the end of the day what I appreciate most is that it's a good organization that is supporting NSWC Crane and the S2MARTS OTA while helping strengthen the Midwest Defense Ecosystem.
What is the most exciting project or success you have seen in your role?
Of all of the projects I have been a part of during my time here, by far my favorite is the work we are supporting Crane on for trusted microelectronics through the S2MARTS OTA. I have such an appreciation for this specific project as it has a direct impact on the nation, which is really cool to be able to see.
What is something you wish more people knew in the industry?
If there is one thing that I wish was more broadly known in our industry, it is that OTA's are a great way to protect our nation by getting the best technology in the Warfighters hands. They help to make relevant technology available to those who need it most, which is hard to do in a FAR-based environment. Everything we are supporting is relevant and time sensitive, which is tremendous for the military and Department of Defense.
Why are you passionate about your work at NSTXL?
Because I am passionate about supporting the Warfighter.
What sets NSTXL apart?
NSTXL takes the time not only to manage the consortium with care but we also add value as a partner to the government PM team, Contracting team and Technical teams. NSTXL focuses on working side-by-side with the government, specifically the NSWC Crane program teams, to really dive into what the Warfighter needs. Working with Crane allows us to more effectively move solutions out to our front lines, as they do an exceptional job of getting S2MARTS awards out in the most efficient way.