Get to Know NSTXL: Featuring Cathy Jordan
October 28, 2021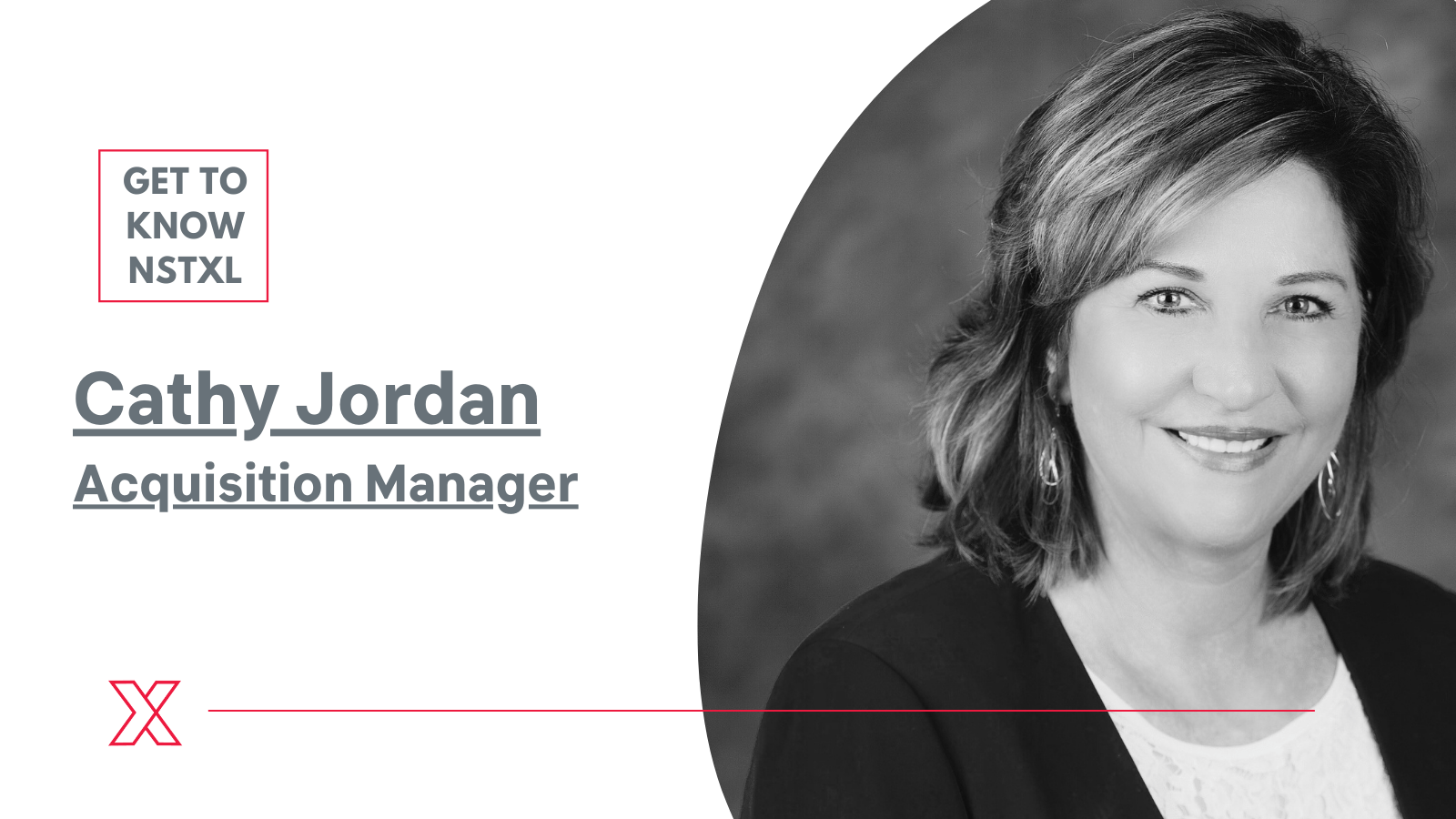 Want to know more about our exceptional Acquisition Manager? Cathy Jordan joined NSTXL in June of 2019 and has been working on the acquisition side of our innovation network ever since. When Cathy isn't spending her time helping NSTXL grow, she also enjoys building things at home, going on cruises, and trying local IPA's from wherever she's found herself. 
Tell us more about your background and what led you to NSTXL.
I grew up in Florida and got my bachelor's degree from UCF in Business Management. That later led to me continuing my education at FIT, with a Master's in Contract and Acquisition. While working through those degrees, I began working as a Subcontract Administrator for Boeing, in support of their NASA contract. After 25 years with Boeing, I decided to try my hand with the Army Contracting Command in Orlando. From my time in that position, I realized how much I loved working with this team on the government side and with OTAs. That realization then led me to where I am now with NSTXL. 
About Your Role.
I view our role in acquisition as an intermediary between the customer, PEO STRI, ACC, and the performer. If we are able to streamline the process and remove roadblocks, then everyone is happy. 
What is your favorite part about working at NSTXL?
My favorite part of working at NSTXL is the people. Being able to build relationships and mentor others in my field is something I truly value.  
What is the most exciting project or success you have seen in your role?
The most exciting bit of success that I have seen from my role thus far has just been in the bringing of companies together. Seeing them collaborate and team up to produce a successful prototype for the Warfighter is amazing. 
What is something you wish more people knew in the industry?
I wish that people understood that government processes start at the top and flow down to the people actually doing the work. It truly is just as frustrating and difficult for them working through all of it, as it is to industry.  
Why are you passionate about your work at NSTXL?
I am most passionate about my work with NSTXL because it helps to enable the flexibility of OTAs. This work strips away the bureaucracy and provides an environment of collaboration and creativity. The government receives the latest technology, what is in the realm of possibility, and in an expedited timeframe. 
What sets NSTXL apart?
I see NSTXL as being set apart from the rest of the industry because we are much more embedded with the customer and the government in every step of the acquisition process. We help them to define requirements, develop documentation and provide post-award support.