Defense Health Agency (DHA) Virtual Education Center (VEC) Prototype Project Awarded to NetImpact Strategies, Inc.
December 8, 2021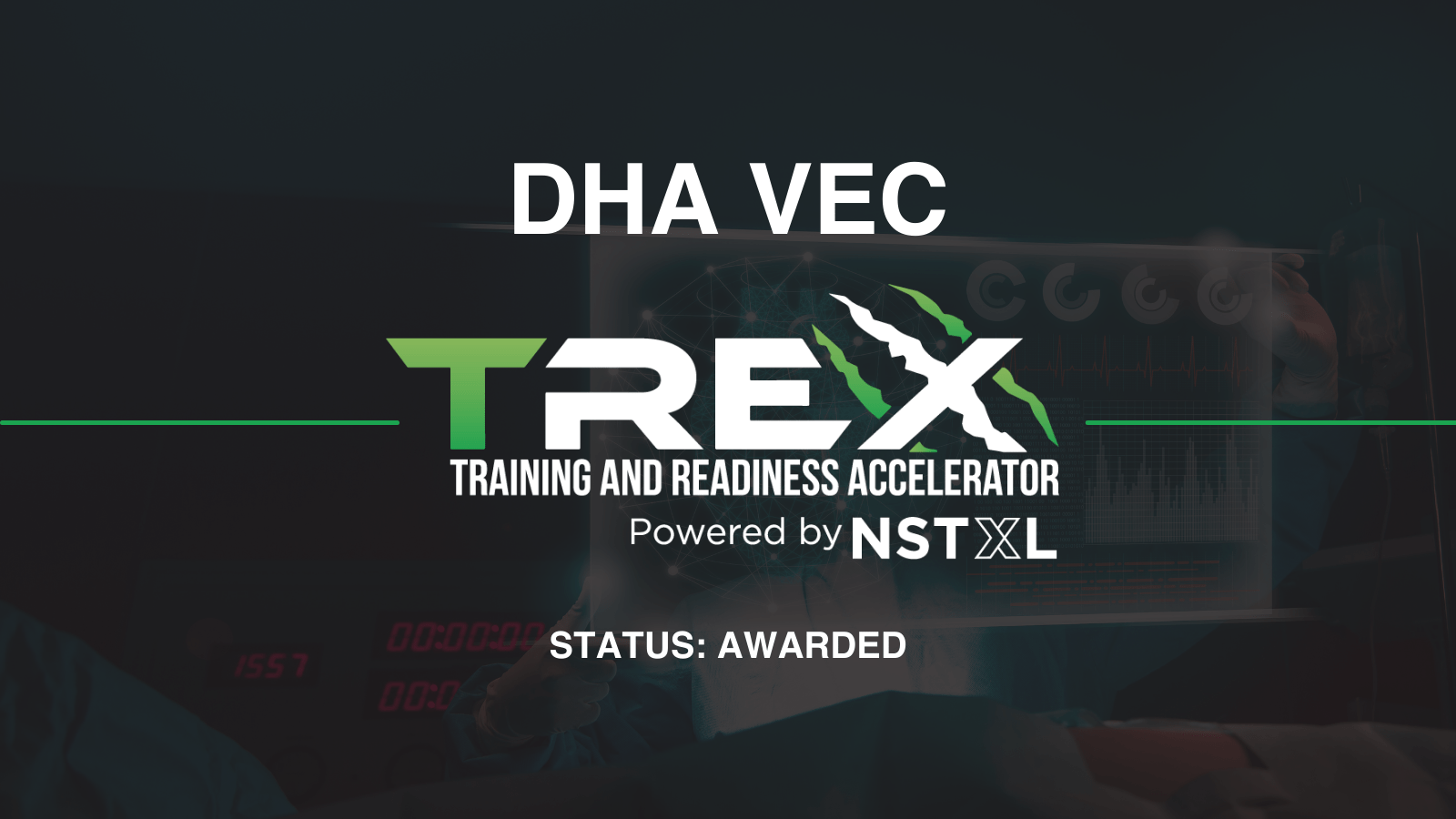 On 13 September 2021, the Defense Health Agency (DHA) Virtual Education Center (VEC) was awarded through the Training and Readiness Accelerator (TReX) OTA.
In April 2021, an RFS was issued which netted a total of eleven submissions. Of those eleven submissions, four vendors were then selected to provide additional demonstrations of their prototype. After a review of vendor submissions and selected demonstrations, NetImpact Strategies Inc. was awarded the DHA VEC prototype project.
DHA VEC encompasses the design, development, delivery, and technical and management support services for the Virtual Education Center (VEC). The VEC platform is intended to become the "source of truth" providing for the automation of validation patient-focused education. The goal of this prototype effort is to enable patients and providers access to a virtual environment for provider and beneficiary collaboration in a controlled, secure setting.
DHA's VEC prototype seeks to consolidate and standardize all patient and clinical education across the DHA. This increases quality healthcare that expands across all service branches, benefitting all military personnel. TReX capabilities are more than just typical defense technology. In this RFS, the OTA was helping build a first-of-its-kind virtual education center aimed at giving soldiers and their families better access to their healthcare records in a virtual environment.
This project has multiple phases and options with the anticipated total value being over $20,000,000.
About TReX
The Training and Readiness Accelerator (TReX), managed by NSTXL, expedite the development, demonstration, and delivery of prototypes to increase Warfighter readiness. With a focus on modeling, simulation, and training, TReX provides the United States Government with an agile mechanism to iterate and refine critical technologies to face ongoing and emerging challenges.
Learn more about TReX and explore open opportunities at trainingaccelerator.org. To be notified when new TReX opportunities are posted, subscribe to NSTXL and we'll send them straight to your inbox, no membership required.