Traditional Vs Non-traditional Contracting
October 26, 2022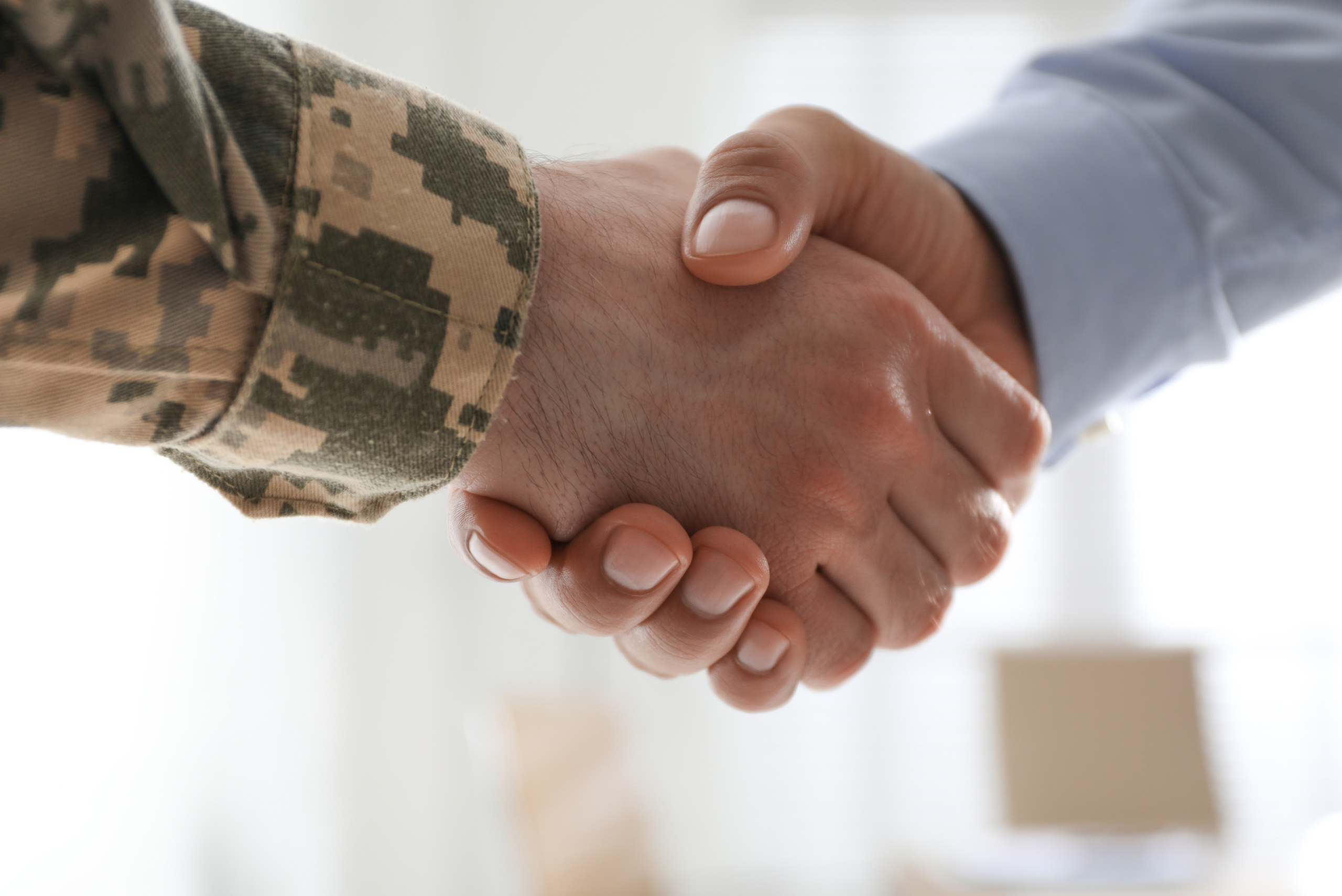 If you are looking for an opportunity to become a contractor for the Department of Defense (DoD), knowing the difference between traditional and non-traditional contracting is key.
The Basics of DoD Contracting
A Department of Defense contractor is an entity that enters into a direct contract with the DoD. These institutions can be individuals, corporations, firms, associations, or any other non-federal entity. The goal of these contracts is for the DoD to solicit supplies and services to help them achieve both military and non-military objectives.
DoD contracting is extremely different from contracting with any other legal entity. This is true even of organizations within the US federal government. An independent institution will face several challenges when contracting with the DoD. Those that work within this federal entity have several regulatory compliance measures that you as a non-government organization are likely unfamiliar with. Contracting can also be a lengthy process because of the DoD's bureaucratic nature.
Understanding the difference between traditional vs non-traditional contracting is the first step to forming an ironclad agreement that is beneficial for all parties.
Traditional Contracting
A traditional contractor with the Department of Defense must tailor their contracts to Cost Accounting Standards (CAS). The end document that governs the details and standards of the contract are Federal Acquisition Regulations (FAR) contracts.
CAS-covered contracts are typically worth several billion dollars. They are intended for those who plan to manufacture multi-million/multi-billion dollar arsenals of weapon systems, ships, aircraft, and space systems for DoD use. In some cases, these traditional contractors will develop IT business systems for military use rather than physical weaponry.
Compliance With CAS Coverage
CAS are specified in FAR Part 9904. There are multiple different types of CAS coverage for FAR documents. These coverage types include:
Full coverage

For single-contract awards
For awards less than $50 million
For business units that obtained more than $50 million in net CAS-covered benefits in the previous CAS period

Modified coverage

For single-contract awards
For awards over $50 million
For business units that obtained more than $50 million in net CAS-covered benefits in the previous CAS period

Coverage for educational institutions

For public or non-profit higher education institutions

Subcontracts

For those that require the same type of CAS coverage as prime contracts given to the same business in the past

Foreign contracts

For foreign entities looking to contract with the US DoD
The Structure of Traditional FAR Contracts
Meeting compliance regulations is not the only challenge that a traditional contractor may face. You also will need to contend with strict structural regulations. This is clear for entities that look at and understand the full text of FAR.
The corporation must fill out all sections of a FAR contract thoroughly in order to be considered as a contractor. It is essential that this process takes place with assistance from DoD representatives and those who work with the US government. Provisions, allowances, limitations, timeframes, and finances must be clearly outlined and set in stone.
FAR contacts come with extremely stringent terms and conditions. There is no wiggle room – everything is clearly outlined within the contract. These conditions do not only contain clauses from the text of FAR but also include agency-specific supplements.
The Pros and Cons of Traditional FAR Contracts
There are a few advantages to FAR contracts:
Stricter structure means a clearer path forward
Specificity leads to more goal-oriented research and development
Written documents ensure ethical regulations and a positive outcome
There are also some downsides:
FAR contracts can take months or even years to draft
Slow and arduous implementation because of hyper specificity
Challenging for both the contractor and the DoD to understand
Negotiations can be challenging because of complex language and document structure
DoD cannot immediately access the goods and services the contractor provides
CAS are applicable to negotiated contracts, which are contracts that do not use sealed bidding procedures. This includes commercial item acquisitions, federal supply schedule awards, simplified acquisition procedure awards, and indefinite delivery contracts.
However, they are not intended for small businesses or those selling commercial items to DoD entities. They are only intended for contracts worth over $7.5 million.
Luckily, non-traditional contracts allow these entities to work with the DoD efficiently.
Non-Traditional Contracting
Non-traditional contracting agreements are the best options for those that qualify. Their primary intent is to allow research and development (R&D) to proceed quickly by allowing the federal government to work with small businesses, non-profit organizations, and independent developers.
Non-traditional contracts come in the form of Other Transaction Agreements (OTAs). These contracts declare the terms and conditions that govern the way that the contractor can work with the DoD to develop goods and services for military use.
Their value lies in the accessibility that they bring to the contractor's services. They make it faster and simpler for the DoD to utilize mission-critical technologies, services, and data. They provide very short wait times for development and implementations so that the government agency can quickly move forward and use them to meet defense and military goals.
Qualifying for an OTA
Non-traditional defense contractors qualify for OTAs. There are three types of companies that qualify as non-traditional contractors:
Small businesses that are exempt from/do not meet CAS requirements
Those who perform contracts only under commercial procedures
Those who only perform under firm-fixed-price (FFP) contracts
Funding for OTAs cannot go over $500 million, so you can only apply for one if you work within that budget.
Additionally, at least 1/3 of the project must be paid for by entities other than the federal government. If this is not the case, the SPE can still decree that there are special circumstances present that make an OTA possible, but it's critical that you work with a professional to see if this is the case.
If you qualify as a non-traditional defense contractor, you will only be allowed to create OTA agreements. FAR contracts are not an option. However, this is a good thing because OTAs are generally more efficient, accessible, cost-effective, and fast-moving.
Basic Benefits of Other Transaction Agreements
Some core benefits of OTAs include:
More accessible because they require less technical knowledge to draft than FAR documents do
Simple negotiations for funding projects so that feasible results are found
Faster to implement – the DoD can implement top-notch defense strategies in real-time
Fewer standardized procedures that pose problems for civilian contractors
Lower costs because they take less time and effort to draft
Lower costs to draft make OTAs more accessible to developers who have good ideas but financial constraints
Keeping the intellectual property of non-traditional contractors safe
Less government intrusion and fewer restrictions
Ensuring that industry best practices are followed during the R&D, prototyping, and production processes
More focus on getting necessary technical results and less focus on procedural paperwork
OTA Formatting Requirements
OTAs are different from FAR-based contracts in many ways, but one of the most notable is their formatting. While FAR contracts have a very rigidly structured format, OTAs do not all follow the same structure.
Instead, the way that your contract looks will depend on what is in the text itself. The contents, limitations, and abilities of the document impact what it will look like. This is ideal because it makes drafting the contract simpler, but it also is great because the end result is easier to interpret.
OTAs also have fewer terms and conditions than FAR-based contracts. The lack of fine print means that they are more straightforward than other types of DoD contracting. They're easier for individuals and small businesses to follow than a DoD Grant and Agreement Regulations (DoDGARs) document is.
OTAs are primarily for non-traditional government contractors, so a flexible structure makes small businesses and agencies more able to understand and follow the terms outlined in the document.
The Types of OTAs
There are 3 core types of OTAs that a non-traditional contractor for the Department of Defense can request. They are Research and Development (R&D) OTAs, Prototyping OTAs, and Production OTAs.
R&D OTAs are completely research-based. Their aim is to streamline innovation that could help the DoD within non-traditional agencies. Their objective is simply to gather the information that could lead to developing better technologies in the future. This research should help them diversify and operate within the commercial sector.
Prototyping OTAs are for contractors that want to develop new technology for DoD use. They aim to enhance materials, systems, and components used by the US military. They also may be issued to those who want to help boost and improve pre-existing projects that the DoD is working on.
Prototyping OTAs can apply to those creating physical model prototypes or virtual prototypes. This process means more technological development that helps the DoD remain competitive and strengthens out national defense.
Production OTAs are not valid for all stages of the production process. They are their own entities that come after R&D and Prototyping OTAs. They are drafted and accepted after the non-traditional contractor has a complete prototype that the DoD wants to produce and use.
The possibility of a Production OTA can be added to the previous Prototype OTA. The contractor and DoD would need to give advance thought about prototype production and include intent to issue a Production OTA in the previous Prototype OTA. There can then be a non-competitive follow-up after the prototype is made.
Become a Government Contractor With the DoD
While contracting with the DoD is a great way to use your innovations to help the government, it comes with its own set of challenges. Determining whether you qualify as a traditional or non-traditional contractor is the first step to overcoming logistical obstacles and ensuring that you are able to assist in the best possible capacity.
Once you know what type of contract you need to draft, it's time to work with NSTXL to streamline government acquisition. Our experts are committed to boosting innovation with commercial best practices and end-to-end government acquisition assistance.
About NSTXL
NSTXL is focused on building a network of innovators and creators across the most sought-after emerging technology fields. Within the platform, NSTXL supports three OTA's including the Strategic & Spectrum Missions Advanced Resilient Trusted Systems (S2MARTS), the Training and Readiness Accelerator (TReX), and the newly awarded Space Enterprise Consortium (SpEC).  Join the mission today.