Take Your Prototypes Further, Faster
Our platform puts mission-critical government projects in front of the most robust, diverse, and capable commercial innovators in the nation.
Safely and securely fielding technology to our military isn't just race against our adversaries. We must also keep pace with the technology advancements themselves. A modern and agile acquisition approach has proven to help rapidly solve high-priority technology needs for the Pentagon on all ends of the spectrum.
Complete the form to meet with an acquisition expert and understand how we can support your research and prototyping goals.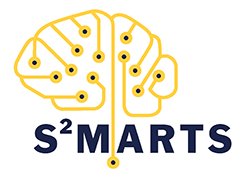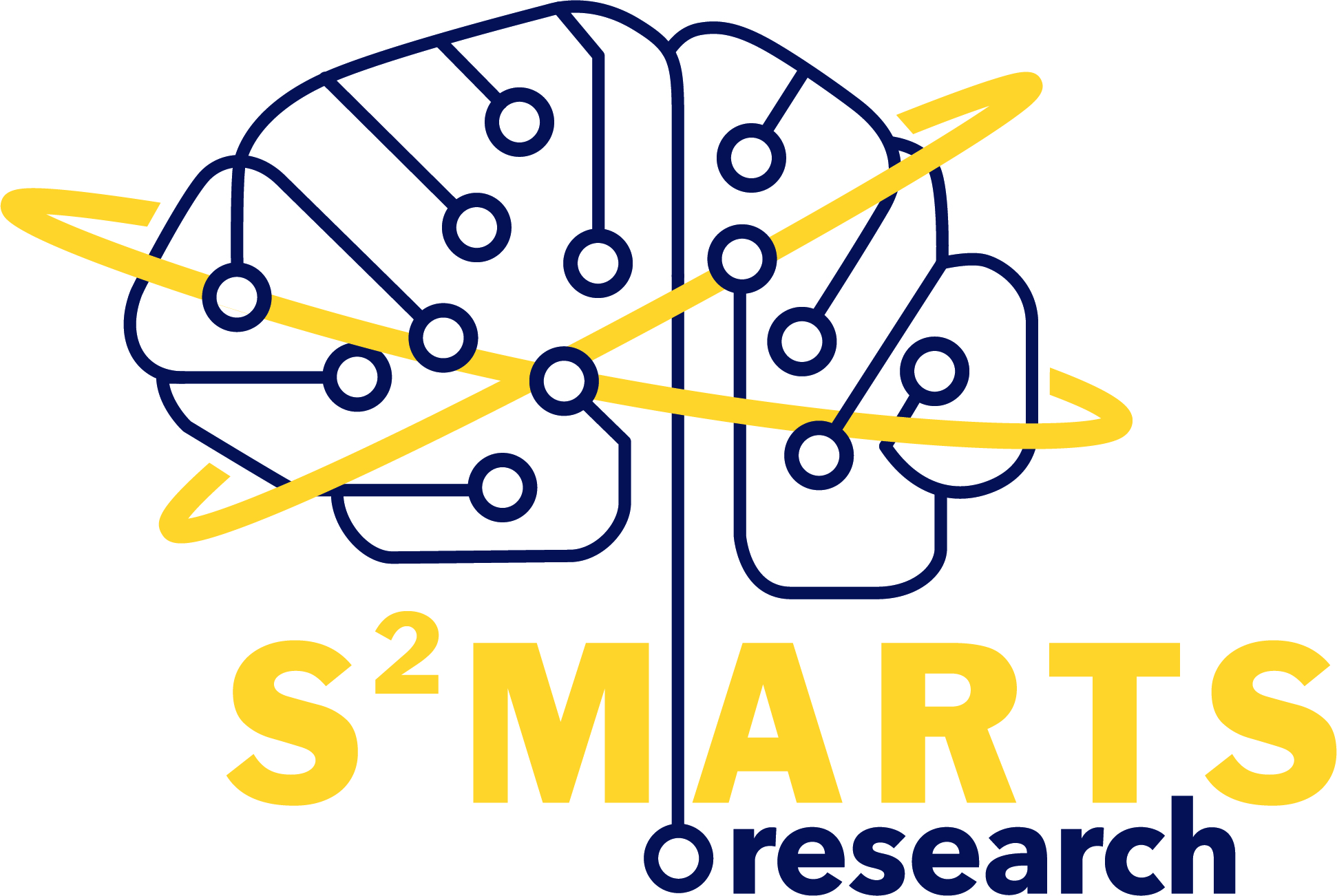 Access an engaged network of innovators with the technology to keep military dominance.
NSTXL provides a proven approach to agile acquisition that leads to successful prototype creation. As the consortium manager for The Strategic & Spectrum Missions Advanced Resilient Trusted Systems (S2MARTS), S2MARTS Research, and the Space Enterprise Consortium (SpEC), we work hand in hand with our customers to solve the greatest national security challenges.
$2B+
Obligated Funds Across Each OTA
119
Average Days to Award
90+
Collaboration Events in 2022
Case Study
Cross Program Office Collaboration Leads to Rapid Prototyping
Challenge: The JTWS Air DF/Omnidirectional antenna project is intended to include analysis of alternatives (AoA) and design activities, followed by preparation and refinement of the prototypes, and then working through small-scale test and evaluation events to prove out the major technical components and operational capabilities of the prototypes. Having a proven relationship with NSTXL through a previous OTA vehicle, SOCCOM decided to work with NSTXL once again through the S2MARTS OTA.
Solution: To reach targeted companies specializing in signal intelligence, directional finding, and radio frequency, we created an end-to-end lifecycle campaign that has included all opportunity details, critical touch-points, and helpful resources. Our communication efforts have brought over 1,300 website visits to the JTWS opportunity page, while also bringing in 125 new potential performers who have opted into receiving more information about the opportunity. Capturing new potential performers not only allows us to communicate with them throughout the entire project lifecycle and track their likelihood of submitting but expands our network of innovators for future opportunities.
JTWS
There are currently 140 organizations that are "highly engaged" with this opportunity.
There are currently 10 organizations that are "likely to submit" on this opportunity, 4 of which are government and market research targets.
Out of 16 emails sent, there were 8.9K+ email opens.
Talk to an Acquisition Expert
Safely and securely fielding technology to our military isn't just race against our adversaries. We must also keep pace with the technology advancements themselves. A modern and agile acquisition approach has proven to help rapidly solve high-priority technology needs for the Pentagon on all ends of the spectrum.
Case Study
Creating a Comprehensive Data Fusion System for Agile Threat Assessment
Challenge: The DoD had developed CUAS systems to counter threats, but no overarching design for a general system to counter sUAS threats. To solve for this they needed a prototype in support of a Command and Control (C2) system that can fuse data from multiple sources to provide object assessment, situational assessment, and threat assessment.
After looking at potential contracting options, The DoN (Department of the Navy) decided to release the Standardized High Level Data Fusion System Architecture for Counter Unmanned Aerial Systems (HLDF CUAS) project under the S2MARTS OTA due to their existing expeditionary experience.
Solution: NSTXL targeted companies specializing in systems architecture and data fusion. Through extensive market research and 1:1 outreach, NSTXL directly engaged with 45 potential performers (60% small, non-traditional organizations). Digital marketing campaigns drove 742 unique visitors to the HLDF CUAS opportunity page, helping raise project awareness amongst 47 new organizations. Project TALX, NSTXL's premier Government and Industry collaboration event, brought in 65 event participants while NSTXL's teaming online teaming platform and networking event had over 550+ teaming interactions
HLDF CUAS
Small, NTDC Member Awarded as Prime
3 Tier-1 Government Targets Awarded as Subs
Prime Performer was a New Member Reached through 1:1 Outreach
83% of Submitters were Non-Traditional Members
Direct access to leading innovators
covering more than 65 emerging technology areas.
Autonomous & Unmanned Systems
IT, Systems & Infrastructure
900+ Members
Stay ahead of the curve with direct access to leading commercial innovators who can provide the latest technologies that give the U.S. a competitive advantage.
Modern Marketing Strategies
We offer customized acquisition strategies to fit program needs and reduce risk along with thoughtful, goal-oriented events designed to foster collaboration and inform projects.
75% Small, Non-Traditional
Our platform provides education and outreach to each member, helping them understand the ecosystem and stay competitive for opportunities.
Case Study
Expanding the Defense Industrial Base to Support Microelectronics Development
Challenge: The goal of Microelectronics Commons is inaugurating a national network of regional innovation hubs distributed across the U.S. and decrease our dependence on other countries for microelectronics. To successfully deliver on a project of this scale, the Department of Defense is looking to cast a wide net on the technology industry and Defense Industrial Base (DIB) to support six individual technology areas in addition to significant early-stage education and program collaboration.
Solution: Through close government collaboration and alignment, we built a comprehensive marketing campaign and strategy to maximize project visibility and potential performer participation. This included a robust, multi-pronged approach of 1:1 outreach, targeted digital advertising, press and media relations, subscriber network promotion, and mix of government programming- and teaming-specific events (virtual and in-person). As of February 6, pre-submission efforts had led to over 20k opportunity views, 250+ new contacts, and 1,940 engaged innovators from 795 unique organization.
Microelectronics Commons
1.9K engaged contacts representing 795 unique organizations.

Six virtual and in person events hosted in support of the project.

8 Articles/Blogs published with stories featured on National Defense, U.S. Department of Defense, OUSD R&E, and Inside Defense – maximizing project awareness.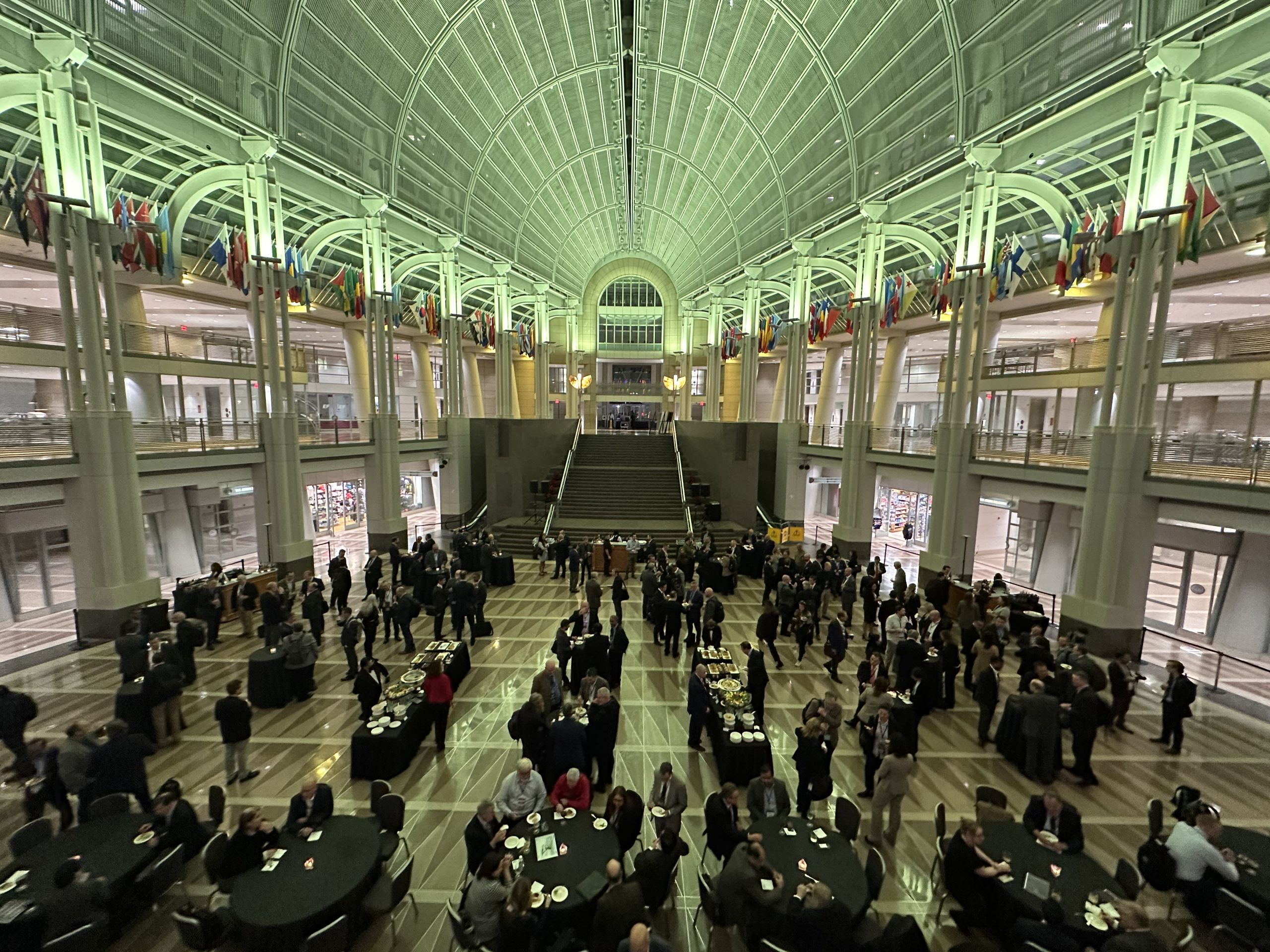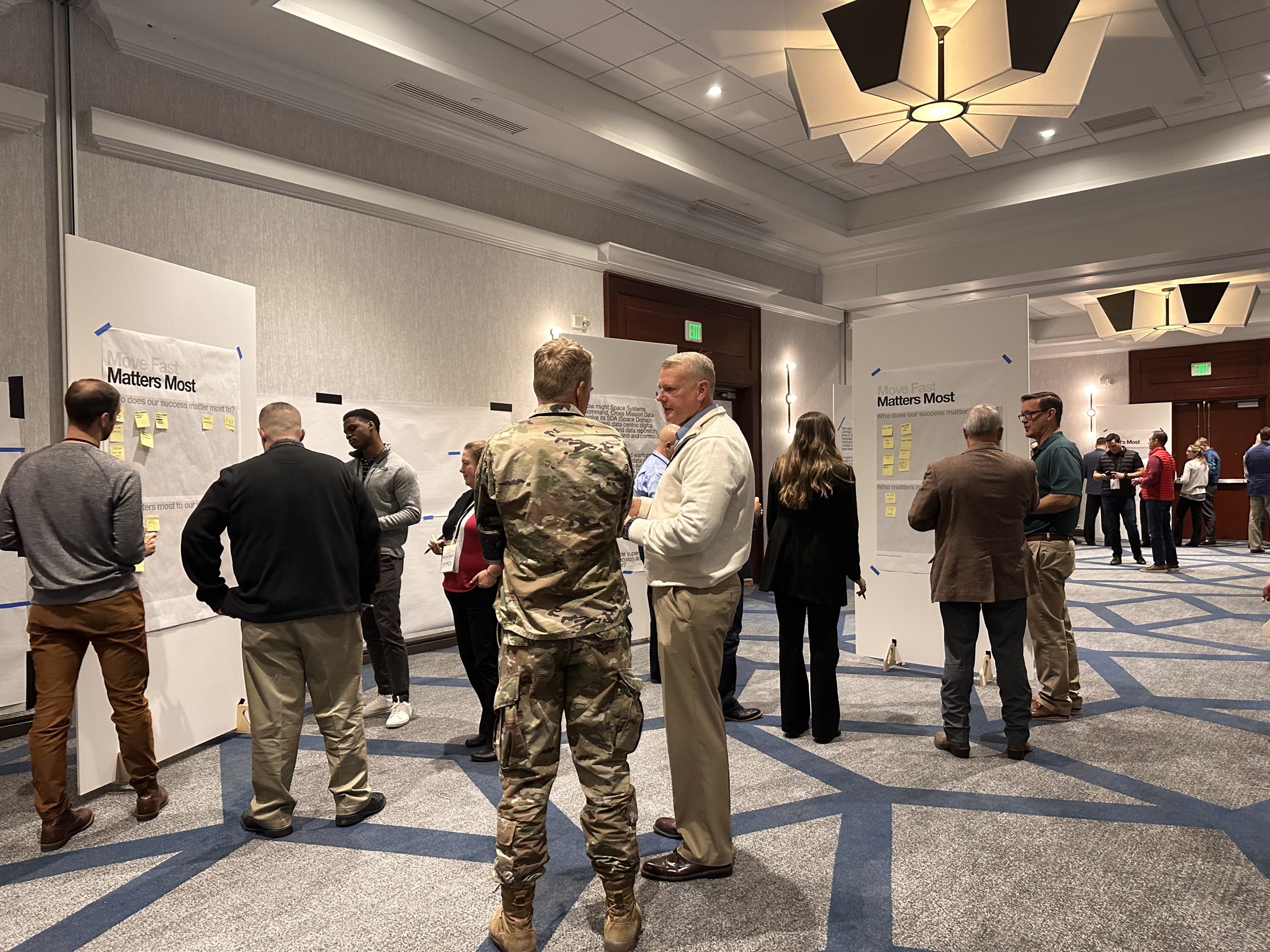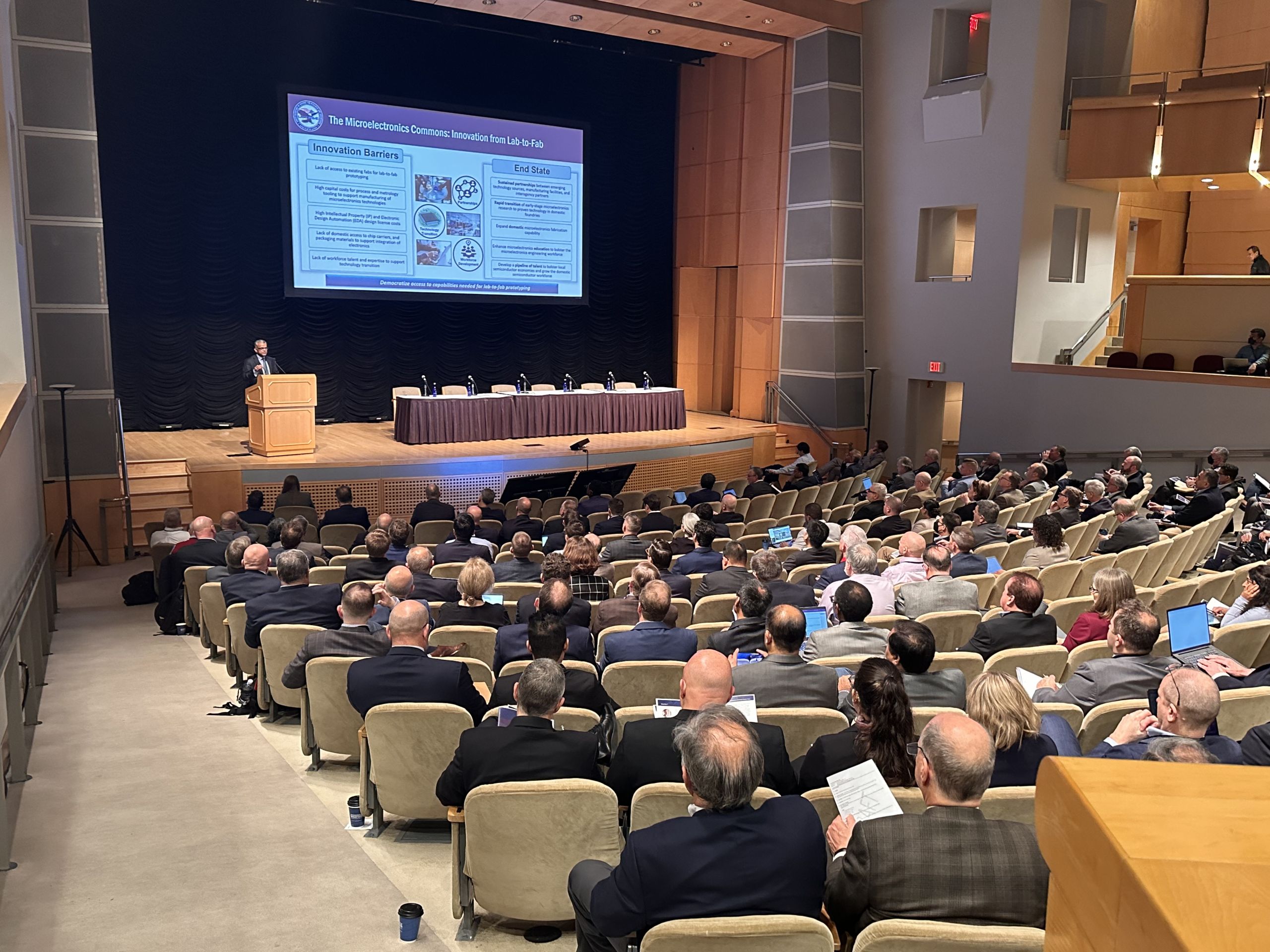 Unparalleled support
to help you acquire
mission-critical technology.
Our platform allows for more agile acquisition of critical, state-of-the-art technology like 5G/6G, Cybersecurity, Artificial Intelligence, and Machine Learning. NSTXL provides project support and management to help you get from pre-award to post award to help exceed your goals.
STEP 1: Strategy
NSTXL engages early acting as a force-multiplier for program offices by helping refine contracting, acquisition, and industry engagement strategy.
Organize project initiation call
Review and inform contracting strategy
Market research, review, verification, creation
Define outreach and partnership strategy
NSTXL Tech Discovery Events
NSTXL Design Sprints
Facilitated User Need and Feedback Sessions
Prototype Acquisition Approach (PAA) drafting and collaboration (in-person/on-site)
Full project management tracking and reporting
STEP 2: Pre-Solicitation
Propose competition strategy and timeline
Promote early teaming and collaboration via the NSTXL Community App
Organize, host, and facilitates NSTXL Industry Days
Host teaming events
Create a marketing and outreach plan
Create a vendor vetting plan
RFS drafting and collaboration
NSTXL's entire team works with you to create a custom tailored plan to ensure the solicitation exceeds your goals.
STEP 3: Solicitation
Teaming board for solicitation on NSTXL Community app
Launch email and social media marketing campaign
Engage partners to prepare and engage non-traditional companies
Perform one-on-one outreach to key companies
Project TALX webinar
Weekly metrics report
Industry feedback reporting
Pre-award proposal vetting
Once the solicitation is released, NSTXL maximizes the number of high-quality bids through broad marketing, specific outreach, and constant industry engagement.
STEP 4: Award Review
Collect all proposals through our secure portal
Perform all government compliance checks
Organize and submit all proposals to the government
Verify self-reporting for cyber compliance
Conduct full vendor vetting report on all downselected proposals
Organize, host, and facilitate Demonstration Days
Organize vendor selection process (tools, facilities, analysis)
Facilitate the creation of teams/partnerships
NSTXL makes the award decision process easier by providing supporting tools, templates, processes, and facilitated events so you can spend your time choosing the best solution.
STEP 5: Contracting
Draft and communicate decision to non-awardees
SOW collaboration and drafting (review, editing, and finalization)
Milestone schedule collaboration and drafting
Negotiate and enter into performers agreement (including IP and data rights)
Process contract award and modifications
Our award-winning team of former government and commercial contractors work with all government stakeholders to get the awardee(s) on the right contract, fast.
STEP 6: Prototype Execution
Organize and lead kickoff call/meeting
Draft, receive approval for Press Release and distribute to media
Create and submit after action report on solicitation and project
Ongoing reporting on project health and performance
Contract modification processing
Client engagement as the Managing Prime
Scheduled Program Management Office check-ins
Organize, host and facilitate Users Acceptance Sessions
Host prototype transition meeting
Organize, host, and facilitate Leader Input Sprints
Follow-on production contract management
Record keeping
Invoicing
NSTXL's entire team works with you to create a custom tailored plan to ensure the solicitation exceeds your goals.