Visit Our SpEC Team at SATELLITE 2023
March 8, 2023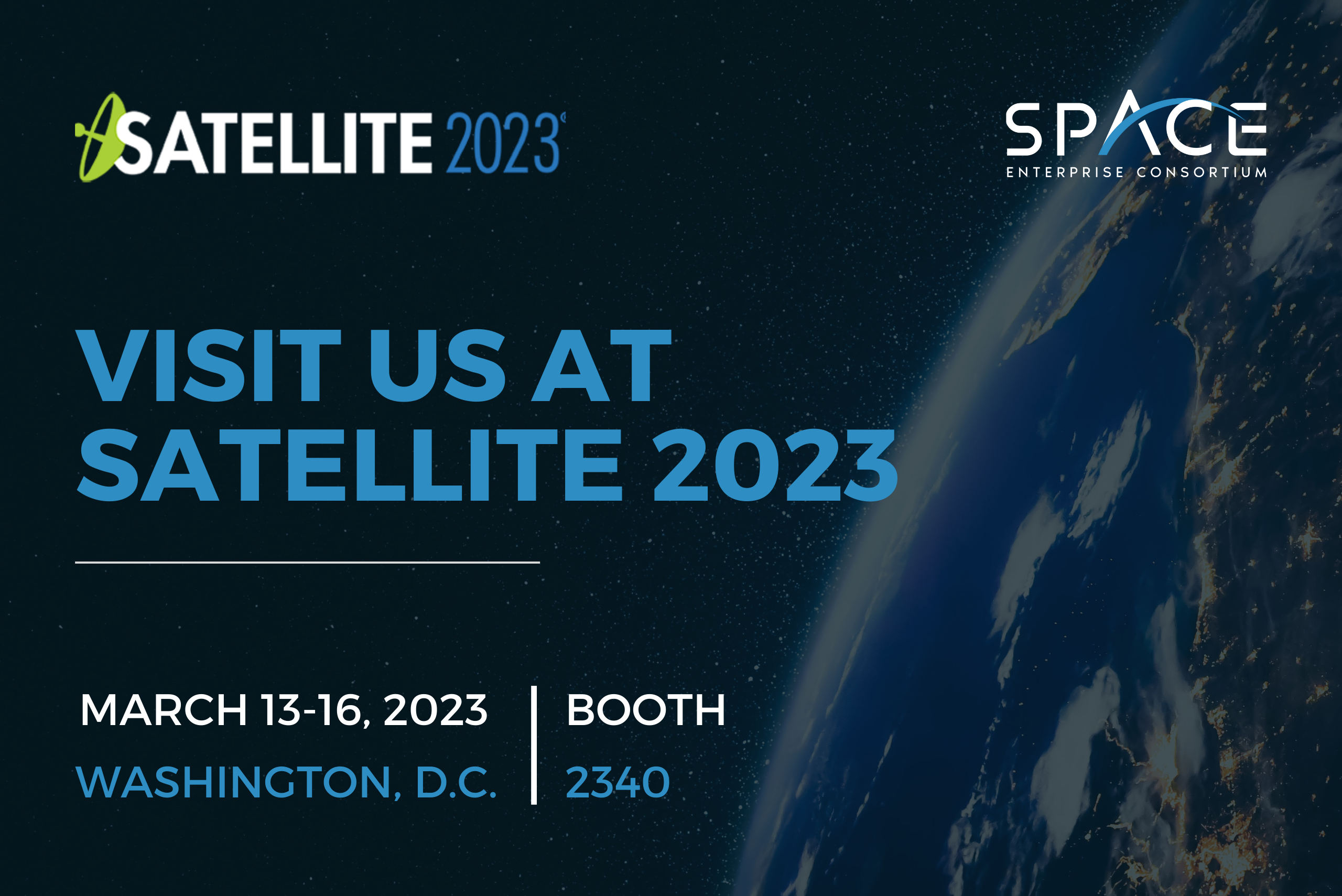 Did you know that the Space Enterprise Consortium (SpEC), Space System Command's Other Transaction Agreements (OTAs) vehicle, has awarded nearly $2 billion in government contracts since its inception? And did you also know that 60 percent of those contracts include new, non-traditional defense innovators? Unlike FAR-based vehicles, the SpEC OTA consistently performs at a pace that is 40 percent faster to award. So, whether you're already a part of the SpEC community or are ready to learn more about the program, visit booth #2340 during SATELLITE 2023, where we will discuss SpEC's vital role in rapid space technology.
Be a part of the official consortium that manages the prototyping contracts for Space Systems Command! Meet with the SpEC team to uncover how we connect small businesses with larger traditional contractors and the government to foster new partnerships that unite the satellite industry as we head toward new frontiers. Our main initiative is to promote a bridge for the cultural gap between military buyers and commercial space startups through defense OTA government contracting. 
Our membership will familiarize you with a $386 billion global space economy and a $279 billion satellite industry, along with access to exclusive member-only events. We open the door for members who have yet to work with the Department of Defense (DoD) and are interested in new space technologies. We pride ourselves on a 75% membership base for non-traditional members and are eager to elaborate on how the OTA process works, what is involved, and how it can benefit you. We offer no hidden fees, a reduced sales cycle range, early access to new opportunities, proprietary tools, apps, and events to find new teaming partners.
Since 1982, the SATELLITE event has remained a critical asset in the satellite industry, forming global partnerships that all lead to better innovation in the space and satellite industry. This three-day event is recognized as the meeting place for worldwide space and satellite communities and centers around industry missions for the rest of the year. We expect to meet contractors from the U.S Government, leaders in tech, and the DoD. The event will spark conversations, solidify deals, and forge strategic alliances while broadening your scope of commercial markets that benefit from satellite technology and applications.
Don't miss out on this opportunity to connect with businesses and consumers working in satellite and space communities and enjoy sessions centered around innovation, visit booth #2340!