Space Systems Command (SSC) Awards Space Mobility and Logistics Prototyping Project to Astroscale U.S. Incorporated
September 20, 2023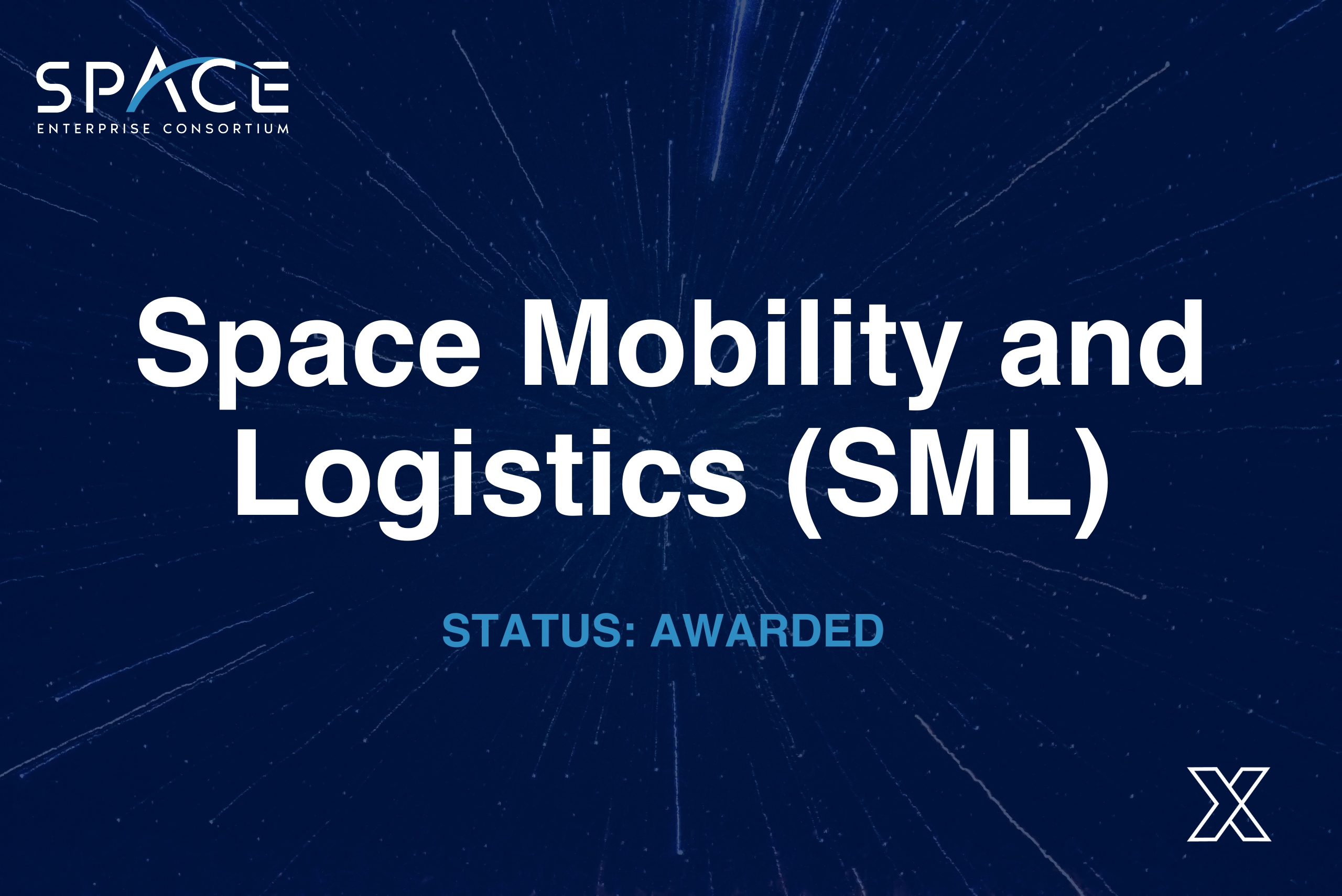 September 19, 2023 – The $25.5 million Space Mobility and Logistics (SML) prototyping project has been awarded to Astroscale U.S. Incorporated. Space Systems Command (SSC) released the SML Request for Prototype Proposal (RPP) through the Space Enterprise Consortium (SpEC) to accelerate in-space capabilities, including refueling, transportation, servicing, and debris mitigation.
"This award demonstrates our continued commitment to using every tool in our toolkit to deliver useful capability quickly. In 24-months, we'll have a game changing prototype, providing a foundational element of the future SML landscape." – Col Joyce Bulson, USSF SML Capability Lead.
SML is one of five core competencies of the United States Space Force, providing the ability to rapidly respond to emerging threats or changing operational requirements. It allows for the repositioning of assets, the deployment of new capabilities, and the adaptation of existing systems to meet evolving defense needs. Continued superiority in the space domain is predicated on logistics enabled capabilities that are innovated, timely, adaptive and affordable. This initiative advances the nation's position at the forefront of space technology development in the increasingly contested space domain by quickly establishing mobility and logistics capabilities.

The SML prototype project will enable the movement and support of military equipment and personnel in and through the space domain. By utilizing the Space Enterprise Consortium (SpEC) Other Transaction Authority (OTA), SSC was able to leverage a network of commercial innovators to answer their mission without the lifecycle and cost commitment of more traditional acquisition vehicles. Upon completion of the effort, the awardee will have developed a manifest-ready prototype capable of demonstrating utility for one or more of the above-mentioned in-space services.
About SpEC
The Space Enterprise Consortium (SpEC) was created in 2017 through the Air Force Space and Missile Systems Center. SpEC was created to bridge the cultural gap between military buyers and commercial space startups and small businesses through OTAs. SpEC's innovative contracting process allows them to solicit bids from a mix of member companies including companies that have not previously done work with the DoD.
About NSTXL
NSTXL is focused on building a network of innovators and creators across the most sought-after emerging technology fields. As an open-source platform, our approach was designed to encourage network growth and collaboration without stifling change. We support our network by providing commercial-term contracting, open-source technology discovery, modern-day marketing outreach, a strongly interconnected network for easy teaming and cybersecurity compliance support.