S2MARTS OTA is Turning 3!
June 14, 2022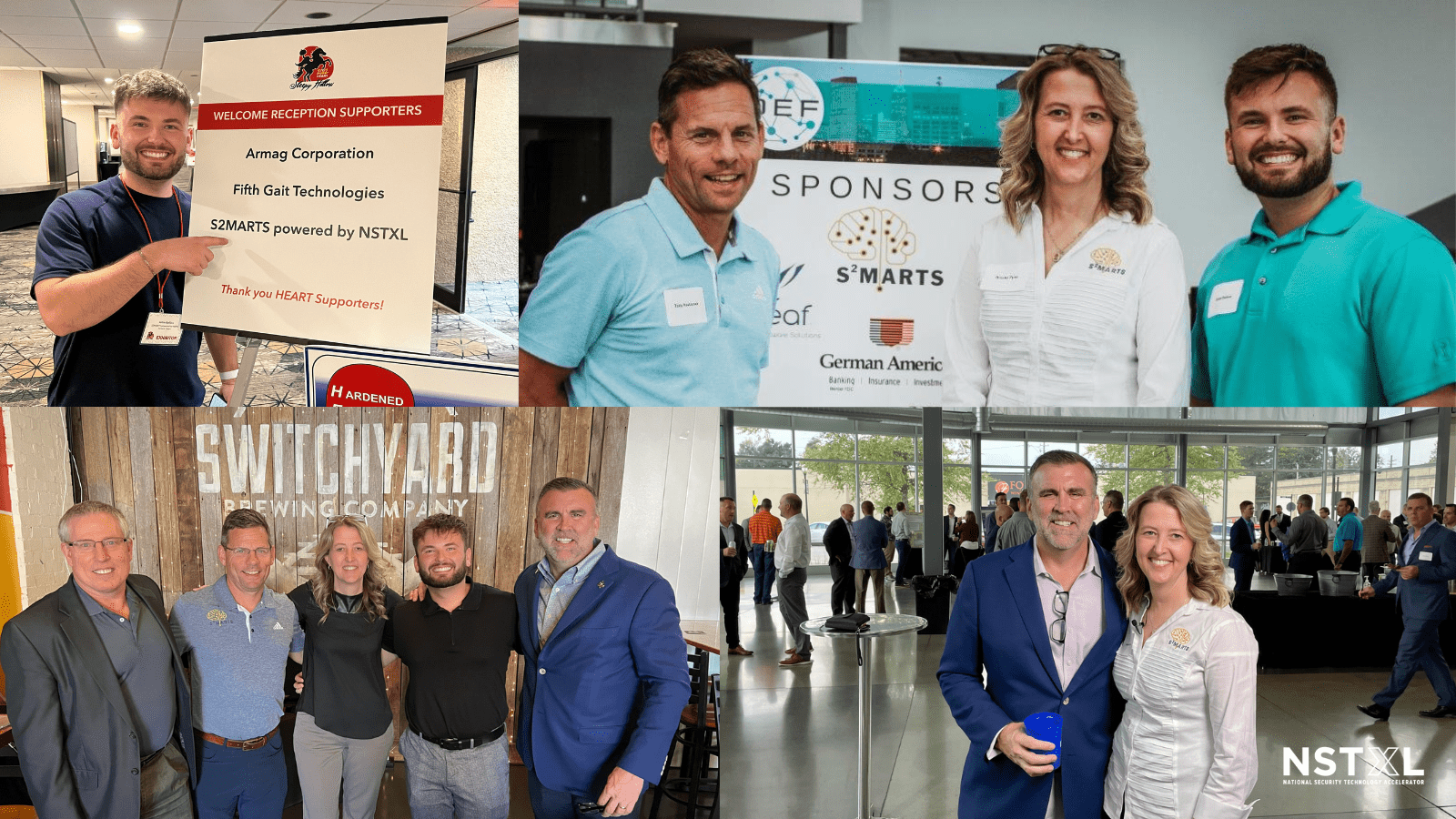 (Crane, IN) – The Strategic & Spectrum Missions Advanced Resilient Trusted Systems (S²MARTS) Other Transaction Authority (OTA) is celebrating its three-year anniversary. Created in 2019 by the Naval Surface Warfare Center (NSWC), Crane Division, and managed by National Security Technology Accelerator (NSTXL), S²MARTS was established to grow and engage an elite network of innovators within focused technology areas such as microelectronics, electronic warfare, 5G, and hypersonics.
Since its inception, S²MARTS has effectively been able to move forward multiple contracts to support the Department of the Navy and America's Warfighters. Within three years, S²MARTS has partnered with 38 active performers, and seen a total of 28 project awards obligating a total of $879 million in funds. Every project S²MARTS manages has a direct impact on our military and national security. Projects vary based on technology and need, as some will support the desperate need to bolster America's microelectronics industrial base and others advance our military's hypersonic fleet through advanced manufacturing and other capabilities. Through every opportunity within the past three years, the S²MARTS team has exemplified its criticality to the advancement of U.S. national security efforts and is proud to support the DoD mission.
"It has been impressive watching the exponential growth of the S²MARTS Other Transactional Authority (OTA) these past three years and seeing how the program continues to rise to challenges set forth to define and meet emerging requirements through innovative outreach and partnership," said NSWC Crane Technical Director Dr. Angie Lewis (SES). "I want to thank the team for their commitment, professionalism, and collaborative approach. They are developing and delivering truly game-changing technology into the hands of our nation's warfighters and setting the model and pace for others to emulate."
In addition to successfully fulfilling opportunities that directly enhance the Warfighter, S²MARTS was developed to engage a wide array of innovators. S²MARTS is supporting the strong American industrial base with over 74% of S²MARTS members being non-traditional defense contractors. Since 2019, multiple opportunities have been awarded to non-traditional defense contractors, proving S²MARTS' goal of encouraging all innovators to collaborate with government. Connecting innovators to select opportunities is the swiftest way to employ vital technology to our Warfighters.
"The S²MARTS OTA is a tool that has enabled us to deliver cutting edge technology to the warfighter. The commitment and support from NSWC Crane leadership, contracting, Office of Counsel, and technical has helped generate great success and allowed us to support our customer base with rapid prototyping abilities. NSTXL has been a great partner and provided us with a large consortium of technology providers that can deliver innovative solutions. We truly have a great team that has helped us get to where we are today," said Shaun Davis, S²MARTS Program Manager, NSWC Crane.
About S²MARTS
The Strategic & Spectrum Missions Advanced Resilient Trusted Systems (S²MARTS), managed by NSTXL, is the premier rapid OT contracting vehicle for the Department of Defense (DoD) in trusted microelectronics, strategic & spectrum mission, and other critical mission areas.
Learn more about S²MARTS and explore open opportunities at s2marts.org. To be notified when new S²MARTS opportunities are posted, subscribe to NSTXL and we'll send them straight to your inbox, no membership required.