S²MARTS Celebrates the Grand Opening of the new Collaboration Lab
June 29, 2023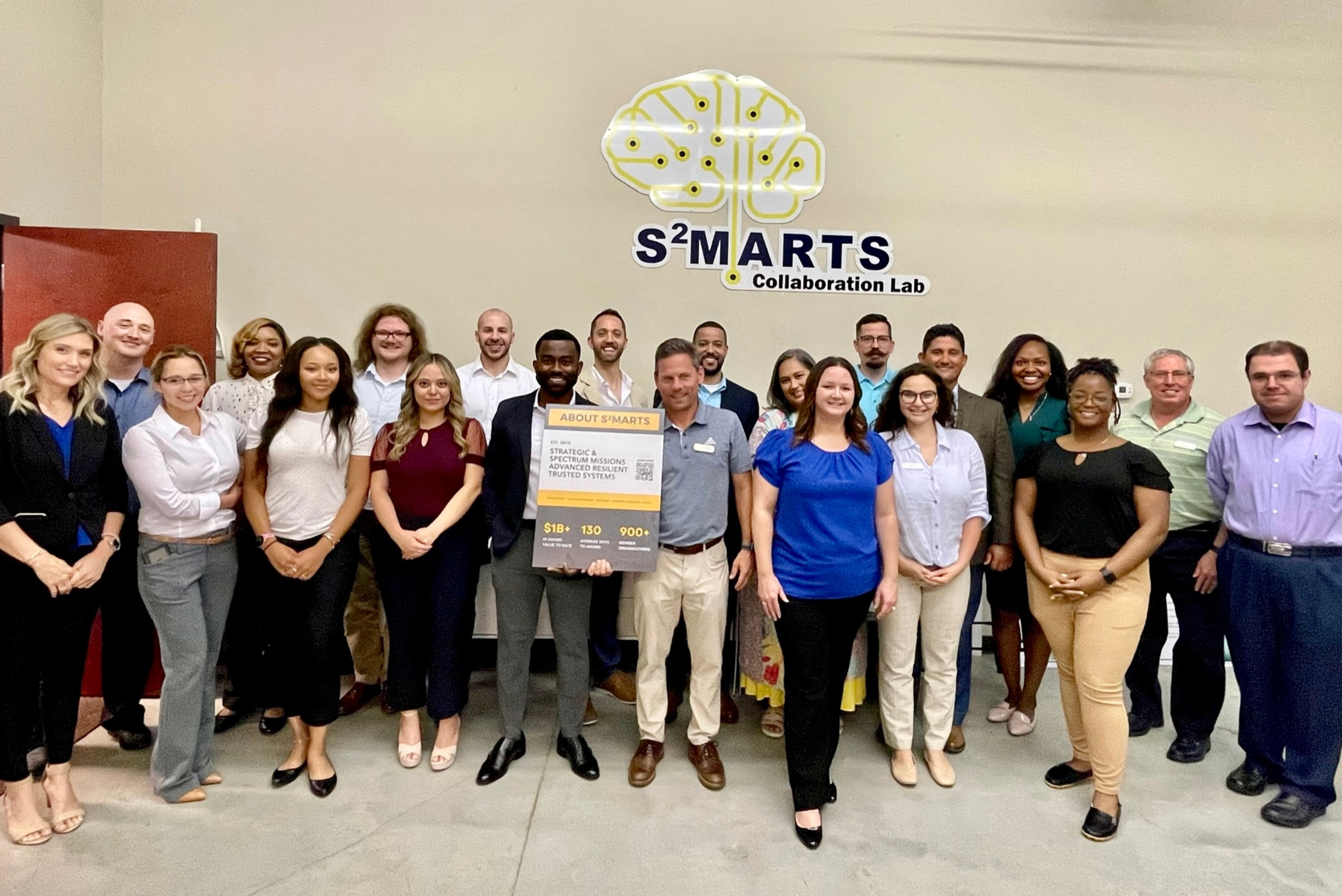 June 29, 2023- The Strategic & Spectrum Missions Advanced Resilient Trusted Systems (S²MARTS) Other Transaction Authority (OTA) celebrated the grand opening of its new collaborative lab space at the NSWC Crane Westgate area.
As part of the grand opening ceremony of the new collaboration lab, members of the NSTXL team, local Indiana members, and government program partners came together to celebrate the grand opening of the new space. In addition to improving employee-customer communication, the expanded workspace will allow S²MARTS to develop more innovative solutions for future projects.
"Our new NSTXL S²MARTS collaboration lab offers a dedicated space where individuals can come together to exchange ideas, knowledge, and expertise, continuing our culture of collaboration and innovation," said Doug Crowe, S²MARTS Director. "By facilitating cross-disciplinary interactions and resource sharing, our collaboration lab will help provide innovative solutions to the S²MARTS OTA. With additional space and breakout rooms from our previous location and having a more centralized, visible location within Westgate, this lab will benefit the execution of S²MARTS in close proximity to NSWC Crane."
This larger space was created to further foster collaboration among Government customers, ecosystem partners, and NSTXL members to better support the creation of state-of-the-art technology for S²MARTS projects.
"We are very excited about the new S²MARTS collaboration lab. This central location gives enhanced access to Government customers and ecosystem partners to share their unique perspectives, experiences, and insights. This leads to a deeper understanding of our nation's complex problems and exploring impactful solutions," stated Tony Kestranek, S²MARTS Deputy Director.
Founded in 2019, S²MARTS bridges the gap between concept to prototype for mission-critical government projects. S²MARTS has also partnered with 45 active performers and awarded 32 projects totaling over $1.2 billion to improve warfighter capabilities. S²MARTS manages projects that impact our military and national security. As a rapid OT contracting vehicle for the Department of Defense, the Strategic & Spectrum Missions Advanced Resilient Trusted Systems (S²MARTS), managed by National Security Technology Accelerator (NSTXL), provides a rapid acquisition process for effective prototype delivery.