Radio Frequency Generation (RFGEN) Subsystem Development and Integration (SDI) Prototype Project Awarded to Amherst Systems Inc. through TReX
November 9, 2021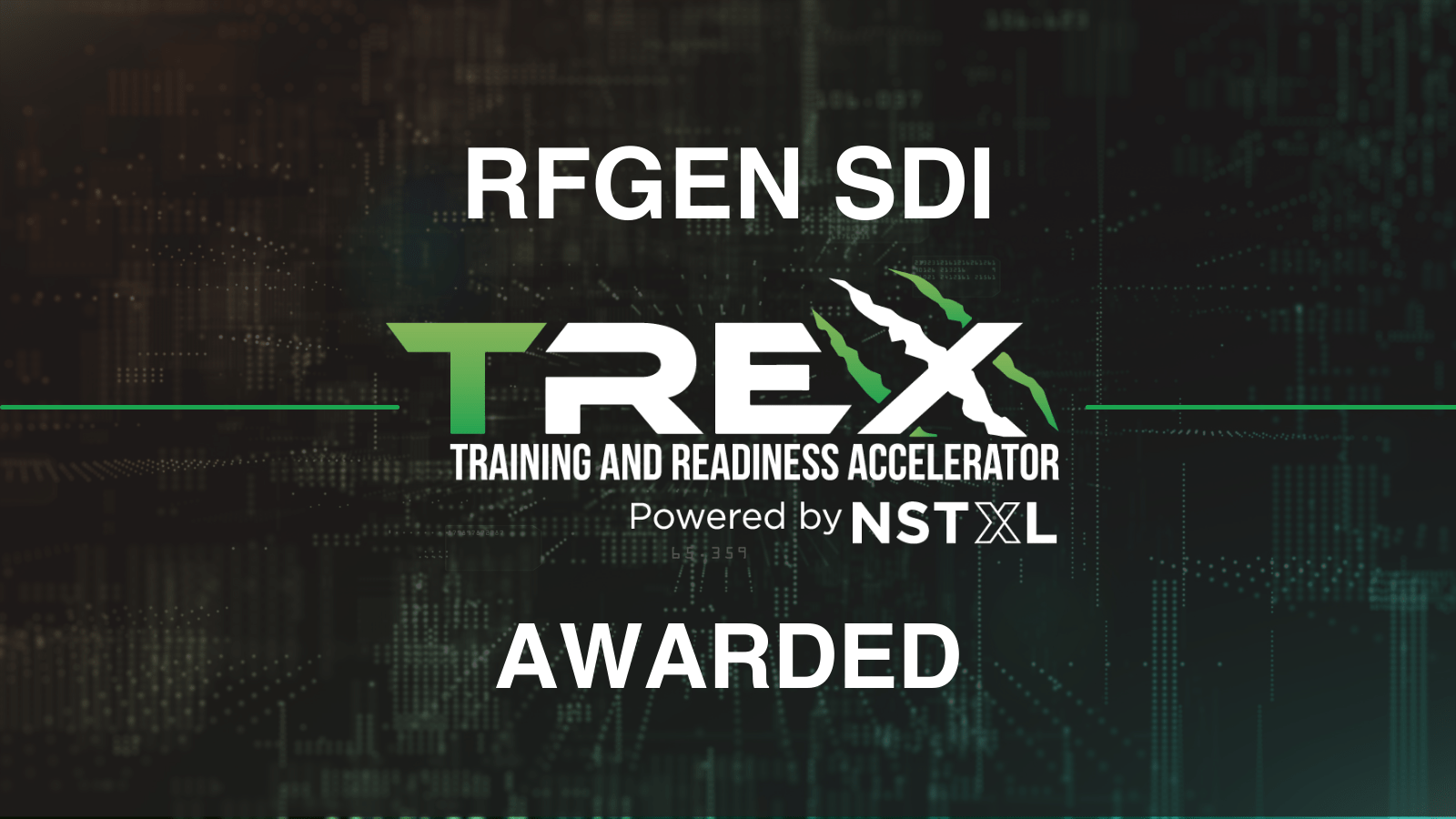 On 15 September 2021, the Radio Frequency Generation (RFGEN) Subsystem Development and Integration (SDI) Prototype Effort was awarded through the TReX OTA by the Army Contracting Command – Orlando.
In June 2020, an RFS was issued through TReX bringing in three submission responses for RFGEN. The prototype project was officially awarded to Amherst Systems Inc – A Northrop Grumman Corporation located in Williamsville, NY. The total value of this prototype project, if all options are exercised, is $49,900,000.
"The objective of the RFGEN SDI prototype project is to adapt and expand previous research, development, and initial proof-of-principle prototyping conducted by NAVAIR to date," said the program team from Army Contracting Command-Orlando. "The RFGEN prototype project will design, develop, fabricate, assemble, integrate, and test variants of the initial proof-of-principle RFGEN prototype capability. Specifically, the RFGEN prototype project will develop and demonstrate a specific aircraft mission."
The Navy anticipates further development of one or more prototypes that may be required to establish IOC. If further development is required, NAVAIR 5.4 IBST will continue the development of the RFGEN SDI prototype(s) until all requirements specified by the user, resource sponsors, and stakeholders are met, and IOC is established.
About TReX
The Training and Readiness Accelerator (TReX), managed by NSTXL, expedites the development, demonstration, and delivery of prototypes to increase Warfighter readiness. With a focus on modeling, simulation, and training, TReX provides the United States Government with an agile mechanism to iterate and refine critical technologies to face ongoing and emerging challenges.
Learn more about TReX and explore open opportunities at https://trainingaccelerator.org/. To be notified when new TReX opportunities are posted, subscribe to NSTXL and we'll send them straight to your inbox, no membership required.