$8.4 Million Contract, Precise Space Flight Experiment, Awarded to Tyvak by AFRL Through SpEC
November 19, 2021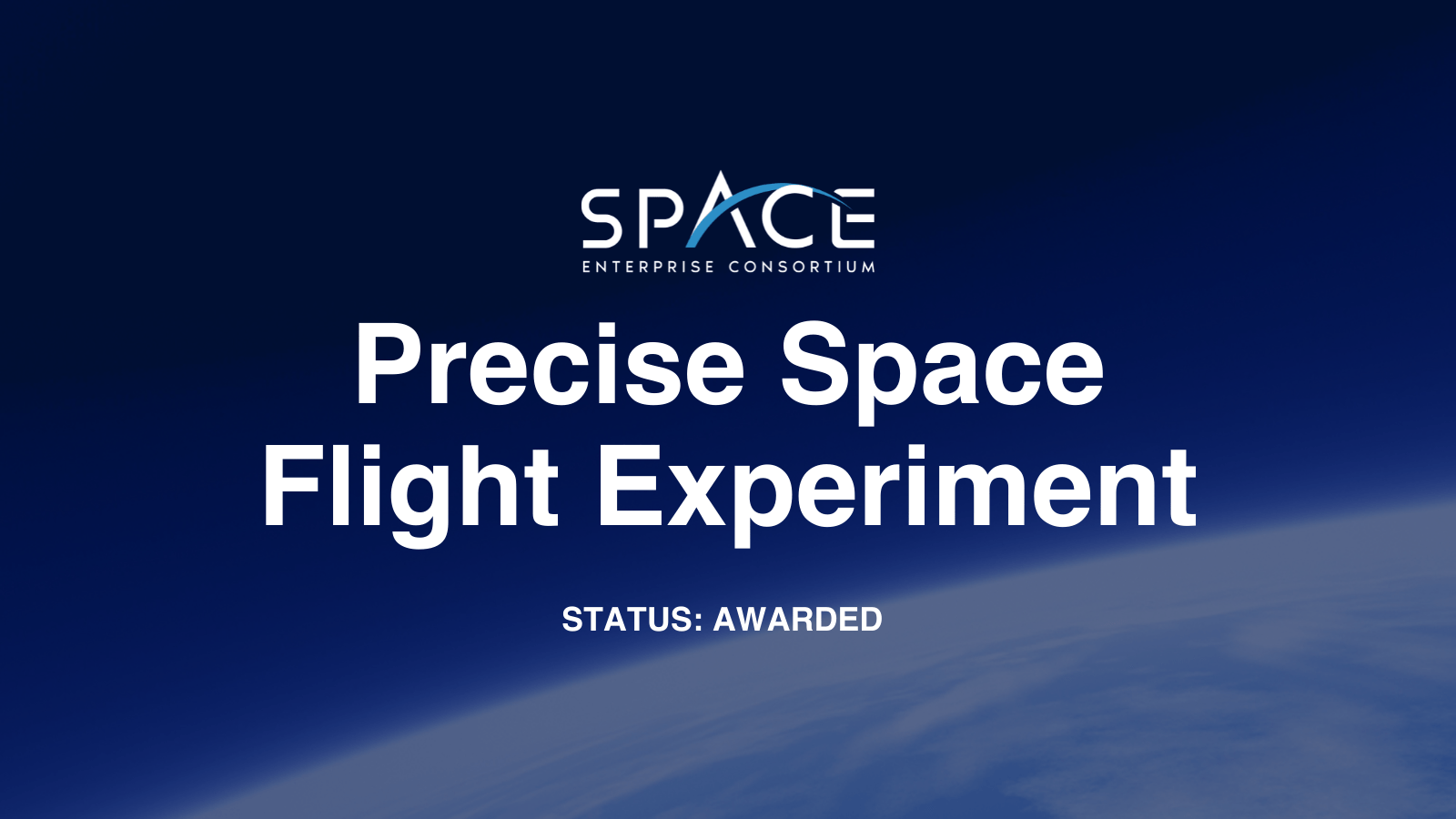 The Precise Space Flight Experiment has been awarded by the Air Force Research Laboratory (AFRL) to Tyvak Nano Satellite Systems, Inc. This prototype, released through the Space Enterprise Consortium (SpEC), will develop a spacecraft for new Very Low Earth Orbit missions with a plan to launch in 2024.
The Precise experiment builds on more than 50 years of AFRL investigation into the physics of the upper atmosphere. It will examine ionization processes in the ionosphere, the ionized gas region between 90 and 600 km altitude, which impacts radio propagation used by warfighters for communications and navigation.
The contract was awarded through the Space System Command's SpEC OTA managed by NSTXL. Precise is the first prototype experiment AFRL has awarded under SpEC after signing an agreement with SSC in October.
"Having this new agreement will permit us to move at an expedited pace, allowing our scientists and engineers to concentrate on matters inside the lab, rather than spending time working on contracting matters," said Sheri Della Silva, AFRL contracting officer.
This award marks a huge milestone in this partnership giving AFRL a framework to execute prototypes under the SpEC programs modern, expedited acquisition process.
"We are very excited to have this decentralized capability that will accelerate prototype awards," said Col. Eric Felt, AFRL Space Vehicles Directorate's director. "It offers AFRL significant advancement in our acquisition processes that will enable us to support the Space Force at a more agile and faster pace."
About SpEC
The Space Enterprise Consortium (SpEC) was created in 2017 through the Air Force Space Systems Command to bridge the gap between military buyers and commercial space startups and small businesses through OTAs. Companies interested in joining the Space Enterprise Consortium can find more information about the organization, including how to join at https://www.space-enterprise.org.