Originally launched during the Space Race of the 1950s, Other Transactions provide the Government an ability to execute contracts outside of the standard Federal Acquisition Regulation (FAR) process in order to attract nontraditional defense contractors, quickly leverage advancements in the commercial domain and expand the industrial base, while reducing risk through collaborative prototype iteration. And yes, while called an Agreement, it is a formal contract with the Government.
Contract vehicles powered by the NSTXL platform are authorized by 10 U.S. Code § 2371b, Authority of the Department of Defense to Carry Out Certain Prototype Projects. The prototype projects pursued under the Other Transaction Agreements we manage are individually tailored based on mission objectives, the specific capability gap being addressed, and the maturity of the applicable technology. The resultant project agreements are flexible and can adapt to include unique terms & conditions related to various topics, such as intellectual property, payable milestones, or programmatic phasing.
Based on recent updates to the authority, the Government is now able to take advantage of competed projects and transition a successfully completed prototype into full-scale production without additional competition.
Application of the authority is intended to cultivate an environment that allows innovation to flourish and the best technology to rapidly reach the end user.
NSTXL members receive access to support services aimed at maximizing exposure and creating business opportunities to market and promote their technologies and capabilities to prospective U.S. Government and private sector buyers. NSTXL membership spans the entire innovation ecosystem including:
Strategic & Spectrum Missions Advanced Resilient Trusted Systems
The Naval Surface Warfare Center (NSWC), Crane Division and the Department of Defense (DoD) created the Strategic and Spectrum Missions Advanced Resilient Trusted Systems (S2MARTS) OTA. The S2MARTS OTA (pronounced "SMARTS") is designed to refine strategies, management planning activities, and implement integrated, complementary solutions that enable broader Department of Defense (DoD) access to commercial state-of-the-art EMS technologies, advanced microelectronics, radiation-hardened (RAD-HARD) and strategic missions hardware.
Space Enterprise Consortium

The Space Enterprise Consortium (SpEC) OTA was created in 2017 through the Air Force Space and Missile Systems Center to bridge the cultural gap between military buyers and commercial space startups and small businesses. The innovative contracting process allows ApEC to solicit bids from a mix of member companies including companies that have not previously worked with the DoD.
Training and Readiness Accelerator

The Training and Readiness Accelerator (TReX) expedites development, demonstration, and delivery of prototypes to increase Warfighter readiness. With a focus on modeling, simulation, and training, TReX provides the United States Government with an agile mechanism to iterate and refine critical technologies to keep pace with ongoing and emerging challenges. By actively incorporating structured operational user feedback, TReX will identify and develop innovative solutions to inform materiel procurement requirements and acquisition.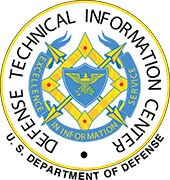 Defense Technological Information Center Energy OTA
The Defense Technical Information Center (DTIC) OTA is a diverse challenge platform that expanded beyond energy technologies and aligned with the Information Analysis Center (IAC) technology domains. Technical areas germane to this OTA include cyber, advanced materials, sensors, and biomedical challenges. The ceiling on this OTA has been reached and it is no longer accepting new projects. It does however continue to execute on several prototype projects which are nearing successful completion.
Initiate. Collaborate. Win.
Join a network of 625+ companies today.
Rapid. Agile. Innovative.
Streamline Your Solution Driven Project