Neptune Payload Project Awarded through S2MARTS OTA to Prototype a Subminiature RF Payload for Integration in Multiple Maritime RF Missions
November 4, 2021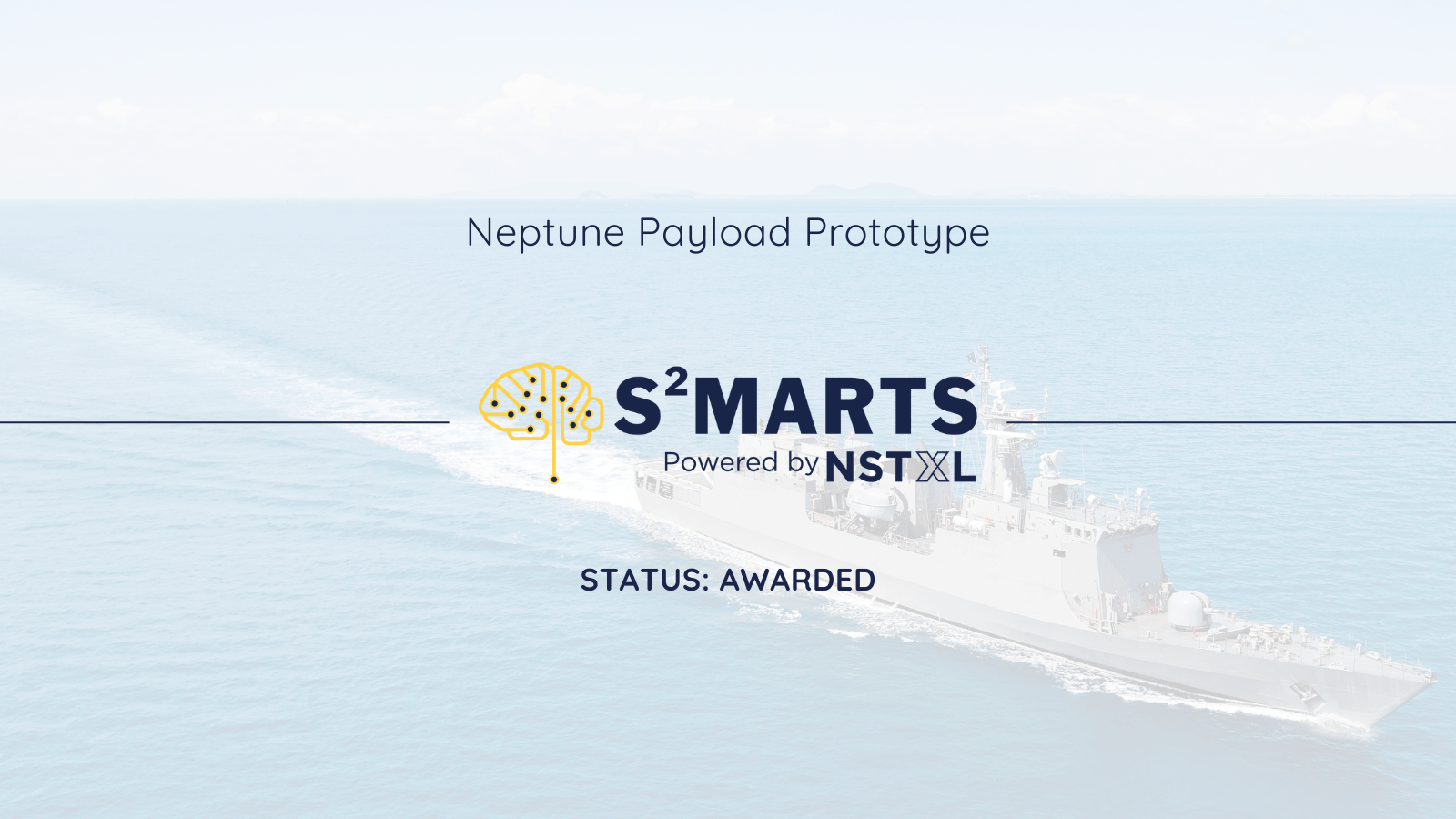 The Neptune Payload prototype project has been awarded through the Strategic & Spectrum Missions Advanced Resilient Trusted Systems (S2MARTS) OTA to design and prototype a subminiature multi-mission RF payload for the Naval Surface Warfare Center (NSWC), Crane Division. The project was awarded to teams from Lockheed Martin, D-TA, and Epiq Design Solutions.
The Office of Naval Research (ONR) was seeking a prototype subminiature Radio Frequency (RF) signal processing payload subsystem for integration into a maritime system of expendable unmanned systems. The final prototype will be a comprehensive solution that can be affordably introduced into the field at scale and is usable and secure across various maritime RF missions.
"D-TA is honored to support NSWC Crane's Neptune and next generation Electro Magnetic Spectrum Operation (EMSO) research and development (R&D) initiatives by delivering an innovative, reconfigurable, low-SWaP, ultra-wideband RF mission system inspired by our multi-million-dollar R&D portfolio," said COL (Ret) Steven Oatman, D-TA Systems Corporation's General Manager. "This Neptune Payload Prototype is designed to advance the state-of-the-art in swarming maritime EMSO through bespoke, tightly-integrated, reconfigurable, high-performance embedded RF technologies."
When it comes to developing mission-critical technology, improving prototype outcomes is dependent on government and industry collaboration. By leveraging the NSTXL platform that powers S2MARTS, government was able to engage with potential performers throughout the submission process.
NSTXL's customized event offerings including Project TALX and Innovator NetworX give members a chance to collaborate directly with the government on project considerations, improving the quality of submissions, reducing risk, and meet potential teaming partners. Together, both events brought in over 100 innovators, including those who would be awarded the final project.
Larry Hill, a Technical Ventures Director supporting the Spectrum Department at NSWC Crane states, "We had an exceptional turn out from innovators across the market space and I believe that was directly impacted in a very positive way by NSTXL and the entire S2MARTS team. They really stepped up to coordinate throughout the entire process from start to award, especially with respect to the Neptune Project TalX."
The Strategic & Spectrum Missions Advanced Resilient Trusted Systems (S²MARTS), managed by NSTXL, is the premier rapid OT contracting vehicle for the Department of Defense (DoD) in trusted microelectronics, strategic & spectrum mission, and other critical mission areas. The Naval Surface Warfare Center (NSWC), Crane Division created S²MARTS to grow and engage an elite network of innovators, shorten the path to defense prototype development, and advance national security efforts.
Learn more about S²MARTS and explore open opportunities at s2marts.org. To be notified when new S²MARTS opportunities are posted, subscribe to NSTXL and we'll send them straight to your inbox, no membership required.
The other performers could not be reached for comment at this time.