Navigating the Regulatory Landscape with the New OTA Guide
July 19, 2023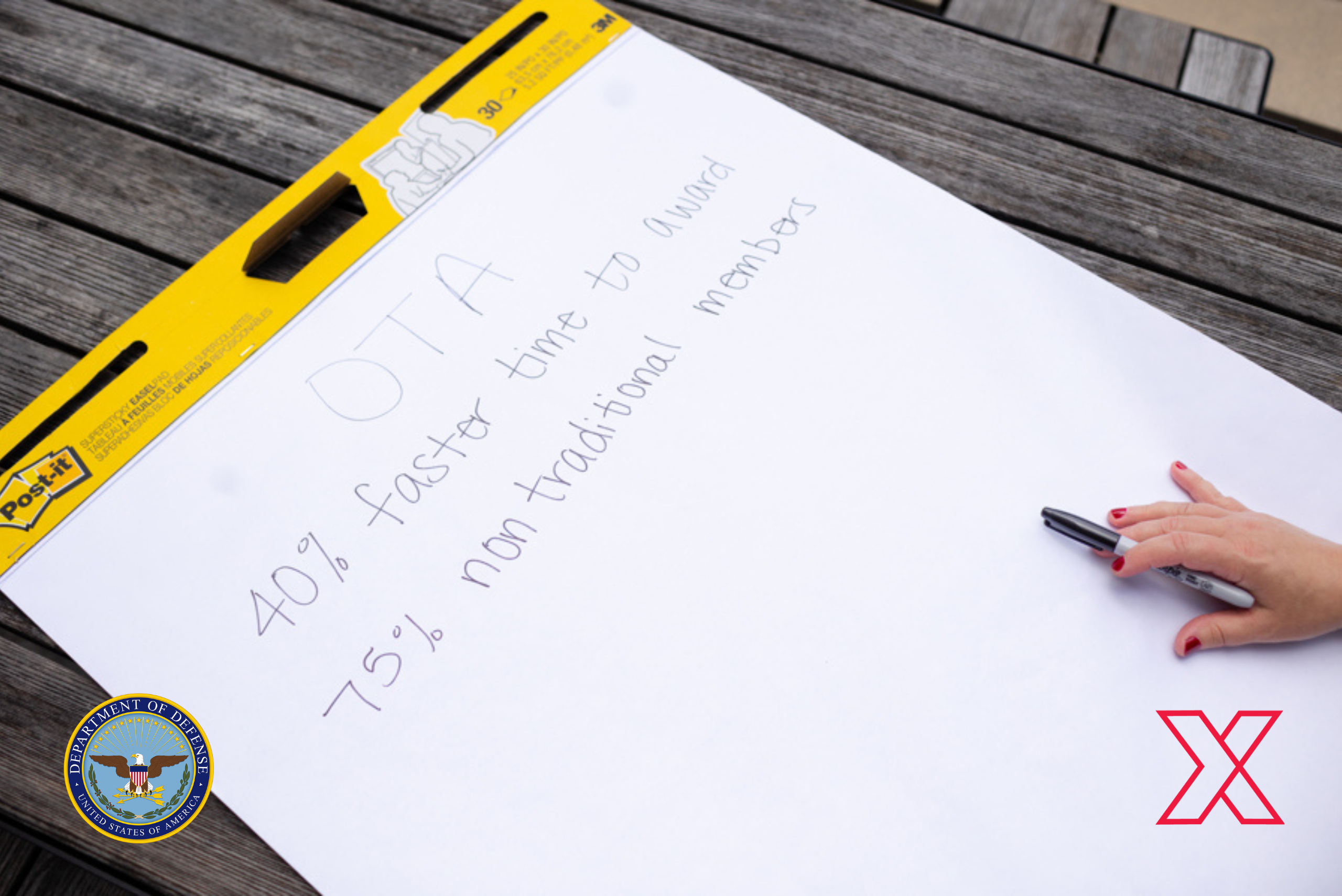 In an ever-evolving landscape of government contracting, Other Transaction Authorities (OTAs) have gained significant attention as a flexible and efficient procurement tool. The Department of Defense (DoD) has embraced OTAs to accelerate acquisition processes, foster innovation, and engage non-traditional defense contractors.  
In government contracting, there are two commonly used acquisition frameworks: Other Transaction Authorities (OTAs) and the Federal Acquisition Regulation (FAR). While both approaches serve the purpose of helping government procurement, they differ significantly in their structure, processes, and level of flexibility.
Other Transaction Authorities are a more flexible and streamlined approach to government contracting and provide agencies with the freedom to negotiate and structure agreements in a manner that suits their specific needs. The process is typically faster and involves fewer bureaucratic steps, allowing for more agility and innovation. 
Though OTAs offer more flexibility than FAR and a streamlined approach, they still maintain safety measures. Additionally, while they may operate outside the strict confines of FAR, they are not exempt from government oversight and accountability. Agencies using OTAs must adhere to pertinent laws, regulations, and policies that govern areas such as security, ethics, intellectual property, and financial management.  Agencies utilizing OTAs are still responsible for ensuring proper due diligence, risk management, and effective oversight throughout the process.  
DoD's Adoption of OTAs
The DoD leveraging OTAs has been particularly beneficial for the DoD, as it allows for rapid acquisition and prototyping in response to emerging threats and technological advancements. OTAs enable the DoD to engage with a broader range of industry partners, particularly because there are reduced barriers to entry and less restrictive regulations, thus encouraging competition and driving innovation within the defense sector.  
Navigating the Regulatory Landscape: 
While OTAs offer flexibility, it is essential to navigate the regulatory landscape effectively to ensure compliance and maintain transparency. Several regulations and guidelines govern the DoD's use of OTAs: 
Statutory Authority:  
OTAs are authorized by specific statutory provisions, such as 10 U.S.C. 4021 for the Department of Defense. These statutes outline the parameters and limitations of OTAs, including the types of projects that can be pursued, the entities that can participate, and funding mechanisms involved. In addition, depending on which OTA agreement it is, there must be compliance with 10 U.S.C. §4021 for Research OTs, 10 U.S.C. §4022 for Prototype OTs, and 10 U.S.C. §4022(f) for follow-on Production OTs.   
Teaming:
OTAs have the benefit of allowing performers on a project to team together. While teaming is encouraged by the government, it is not a mandated to collaborate. For example, the DoD will highlight a problem and invite industry to propose solutions to address that problem, and NSTXL will give performers opportunities to work together in the form of teaming lists and in-person events. To learn more about our teaming opportunities, visit our FAQ to explore the different teaming avenues.
Statutory Requirements:  
Some statutory requirements apply to DoD's use of OTAs.  Teams can choose from two statutory authorities, Research projects and Prototyping and Production projects.
In the case of research projects, focus should be on basic, applied, or advanced research without duplicating existing DoD programs. For Research projects, the focus should be on basic, applied, or advanced research without duplicating existing DoD programs. The funds from the government should not exceed the amount provided by other parties.
For Prototype projects, there are specific conditions to be met, including involving non-profit research institutions, small businesses, or a significant cost contribution from parties other than the government. For Production projects, the award can be made without additional competitive procedures if certain conditions are met.
Additionally, OT agreements under these authorities are considered federal agency procurements and are subject to ethics requirements. It is essential to consult with counsel to apply these ethics requirements properly.
Post-Award Monitoring:  
After an OTA agreement is awarded, the government continues to monitor the contractor's performance to ensure compliance with the terms of the agreement. This may involve conducting audits, site visits, or other methods of assessing progress and ensuring the project's successful completion. If your proposal is successful and you are awarded an OTA, it is important to carefully manage the contractual and technical aspects of the agreement. 
The DD2345 Form: 
The DD2345 form plays a significant role in the DoD's OTAs. Issued by the Defense Logistics Information Service (DLIS), this form, officially known as the "Militarily Critical Technical Data Agreement," is used to grant non-U.S. contractors access to unclassified technical data for specific defense purposes. The form ensures that the recipients understand and agree to protect the sensitive technical information they access, preventing any unauthorized disclosure or misuse. 
The DD2345 form serves as a mechanism to safeguard national security interests while facilitating collaboration and information sharing with trusted international partners. Contractors must complete the form accurately and submit it to DLIS for review and approval before accessing the requested technical data and becoming a member of an OTA. To learn more about the DD2345 Form and apply online, click here. 
Conclusion:
As the DoD continues to embrace OTAs to drive innovation and enhance acquisition processes, ensuring compliance becomes paramount.  
Navigating the regulatory landscape is essential to maintain transparency, promote competition, and safeguard national security. By adhering to the best practices we've detailed, contractors can leverage the advantages of OTAs while meeting their obligations to the DoD and preserving national interests.  
This blog is based on the newly released version of the OTA guide. As new rules and regulations are released by the DoD, many aspects of the guide may change, so understanding this landscape and staying up to date is of the utmost importance. Read the full guide here.     
Ready to navigate the OTA contracting landscape with confidence and become a member? Click here to learn more about membership and ensure your success in OTA contracting.