Join SpEC at Space and Missile Defense Symposium and Huntsville Social Event
August 4, 2023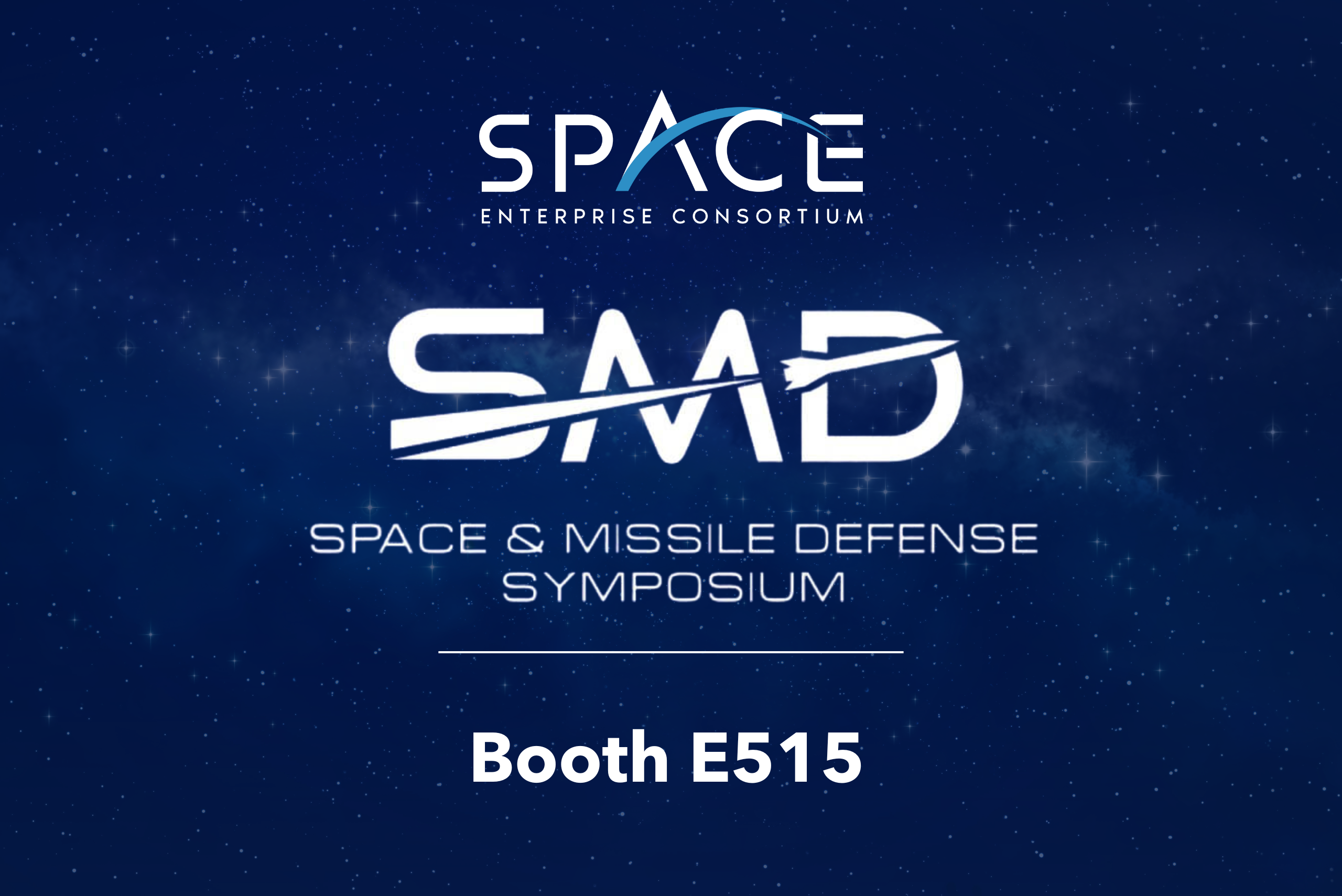 Space Enterprise Consortium (SpEC) will attend the 2023 Space and Missile Defense Symposium (SMD), taking place at the Von Braun Center in Huntsville, Alabama, from August 8-10.
The SMD Symposium stands as one of the largest and most impactful educational, networking, and professional development events in the space and missile defense community, drawing together esteemed professionals from across the globe. Secure your spot at the event by clicking here if you haven't registered yet. 
Join us for the Huntsville Social
To kick off SMD week, we are hosting a complimentary networking night, the Huntsville Social. This purely social hangout will offer great food, drinks, and one-of-a-kind swag. The social will take place from 1700 to 2000 on Monday, 7th August, at MELT Restaurant. The Huntsville Social is open to anyone in the area, but registration is required to attend. Register now to secure your spot! 
Meet our Team at SMD
SpEC, powered by NSTXL, invites you to visit our booth E515 at the 2023 Space and Missile Defense Symposium to meet our team and learn how you can apply your capabilities to critical government projects in the space and satellite industry. By fostering connections between small businesses, prominent contractors, and government entities, SpEC is fully dedicated to advancing and pushing the boundaries in the field of innovation. 
Meet SpEC Program Manager Maj Philip Duddles
As part of SpEC's mission to promote the entry of small businesses and non-traditional contractors into the space industry, Maj Philip Duddles, the Program Manager of SpEC, is offering members the opportunity to meet for 20 minutes during the symposium. If you'd like to schedule a meeting, click this link to select a time. Meetings will be scheduled first-come, first-served. 
About SpEC
The Space Enterprise Consortium (SpEC) was established in 2017 by the Air Force Space and Missile Systems Center, managed by the National Security Technology Accelerator (NSTXL). SpEC's objective is to bridge the gap between military buyers and commercial space startups by using Other Transaction Agreements (OTAs). The consortium's mission is to facilitate the entry of small businesses and non-traditional vendors into the space industry, promoting research and prototyping efficiencies, reducing costs, and fostering innovation.