Hypersonics Advanced Manufacturing Test Capability (HAMTC) Awarded to Fiber Materials, Inc. and Purdue Applied Research Institute
January 6, 2022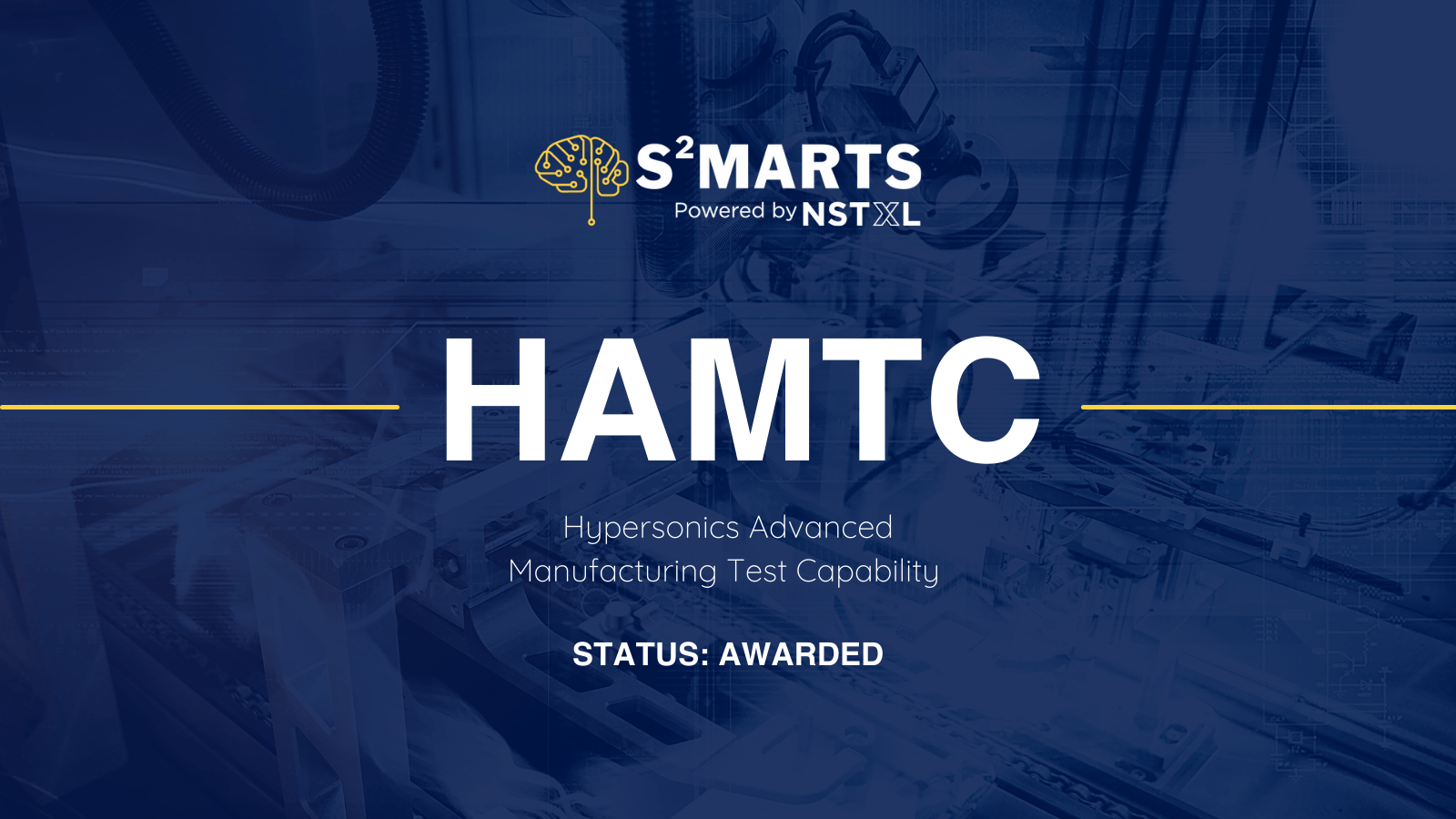 S2MARTS has announced that Hypersonics Advanced Manufacturing Test Capability Test (HAMTC) has been awarded to Fiber Materials, Inc. and Purdue Applied Research Institute.
With modern hypersonic weapons capable of traveling over five times the speed of sound, technology has never moved faster than it does today. As U.S. adversaries are developing multiple hypersonic weapons that are reaching Mach 10 speeds, deterring those weapons is difficult as response time for defense is limited. To assure the national security of the United States, the Department of Defense (DoD) is prioritizing the development of hypersonic weapon systems.
OSD Manufacturing Technology (ManTech) Program partnering with NSWC Crane and S2MARTS are addressing these critical capabilities through advanced manufacturing of hypersonic technologies. In June 2021, the Hypersonics Advances Manufacturing Test Capability (HAMTC) opportunity was created to directly address the hypersonic weapons development gaps.
Hypersonic vehicles are complex weapons to manufacture. Their mission requirements dictate they must endure extreme environments, sustain under immense heat, be durable through descension of the atmosphere and must also be lightweight and agile for maneuverability.
Through the HAMTC award, Fiber Materials, Inc. and Purdue Applied Research Institute are overcoming critical hypersonic weapons manufacturing challenges by developing a prototype that refines advanced materials manufacturing proof-of-concept for hypersonic vehicle applications for vertical supply chain integration. This will include the utilization of digital engineering tools and advanced Additive Manufacturing (AM) processes that will be implemented by OSD ManTech.
"The OSD ManTech office is excited to see advanced manufacturing investments to complement hypersonic systems development," stated Keith DeVries, Program Manager, Manufacturing Science & Technology Program, Office of the Under Secretary of Defense for Research and Engineering. "We are glad to be partnering with NSWC Crane, S²MARTS, Fiber Materials, Inc. and Purdue Applied Research Institute to bring advanced manufacturing principles and practices to meet this challenging mission."
The OSD Manufacturing Technology (ManTech) program focuses on cross-cutting defense manufacturing needs to advance capabilities that ensure warfighter technical dominance. Upon completion of HAMTC, Fiber Materials, Inc. and Purdue Applied Research Institute, with support from OSD MANTECH, will greatly reduce time and cost in the development of essential hypersonic weapons and also deliver enhanced Advanced Manufacturing capabilities to the DoD for future mission requirements.
About S²MARTS
The Strategic & Spectrum Missions Advanced Resilient Trusted Systems (S²MARTS), managed by NSTXL, is the premier rapid OT contracting vehicle for the Department of Defense (DoD) in trusted microelectronics, strategic & spectrum mission, and other critical mission areas. The Naval Surface Warfare Center (NSWC), Crane Division created S²MARTS to grow and engage an elite network of innovators, shorten the path to defense prototype development, and advance national security efforts.