$341M DARC Contract Awarded to Northrop Grumman through Space Enterprise Consortium (SpEC)
February 23, 2022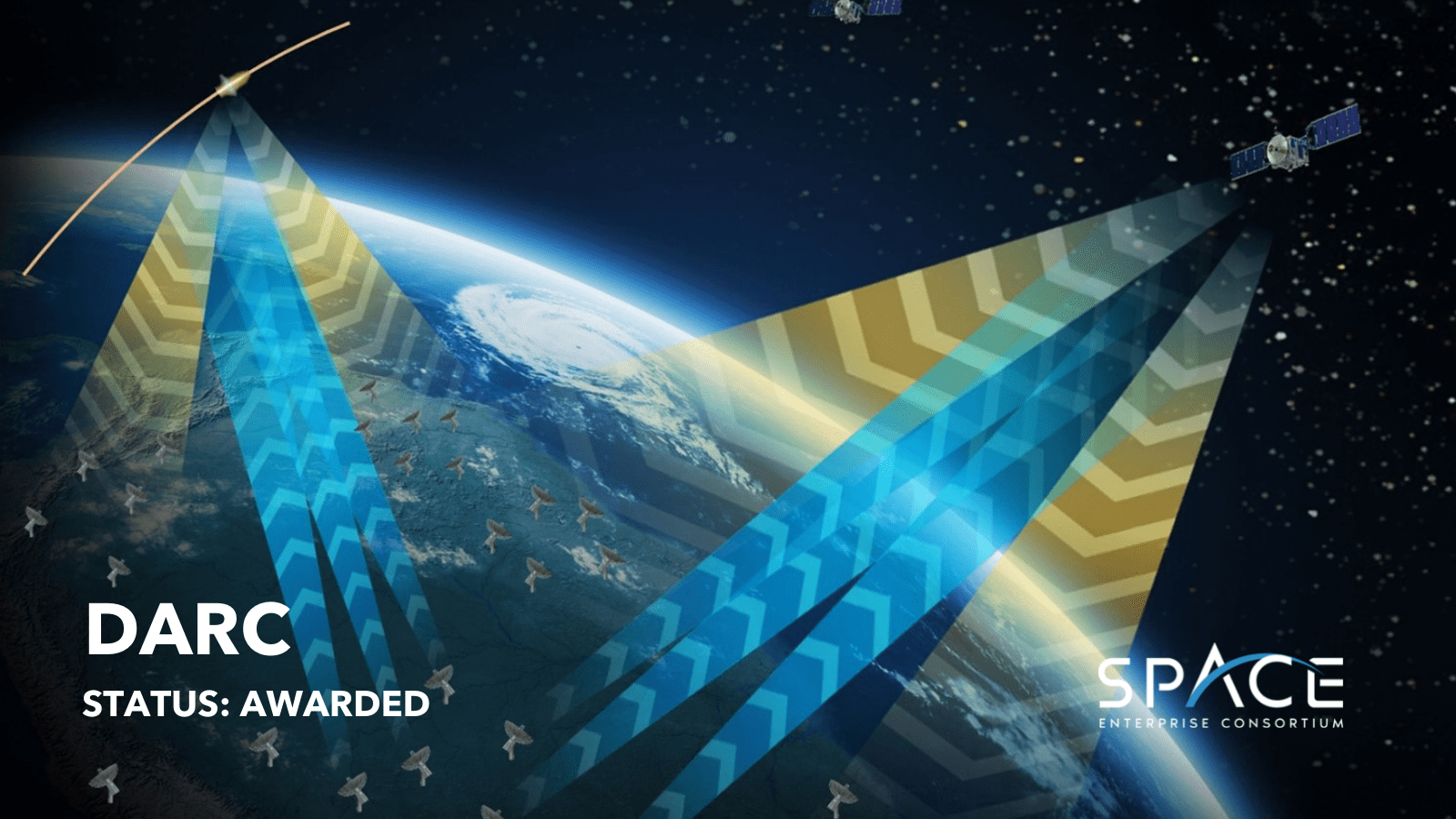 On February 22, 2022, the Deep Space Advanced Radar Capability (DARC) contract, was awarded to Northrop Grumman Corporation through the Space Enterprise Consortium (SpEC) by Space Systems Command (SSC).
The request for prototype was released as a part of the larger DARC program created to enhance our nation's capabilities in Space Domain Awareness (SDA). The solutions created through DARC will be vital in creating a resilient space enterprise.
Upon successful delivery of this prototype, Northrop Grumman will produce a DARC rapid prototype that maximizes the mission functionality, is compliant with the DARC RP SOW, Government Reference Architecture (GRA), Open System Architecture (OSA), and meets the affordability target. This prototype solution will provide an operational leave behind capability by 2025.
"We are very honored to have been chosen by Space Systems Command to provide this important SDA capability for our nation," said Pablo Pezzimenti, Vice President of the Integrated Systems Business Unit, Northrop Grumman Corporation. "Given Northrop Grumman's exceptional capabilities in radar development, digital engineering, and agile software delivery, we were able to leverage technology and expertise from across the company to craft a solution we felt best meets the mission need. We are pleased SSC saw the value of our approach, and our entire team is eager to begin working on this important program."
Northrop Grumman is an industry-leading provider of end-to-end space and launch systems and capabilities serving national security, civil and commercial customers headquartered in Dulles, Virginia.
About SpEC
The Space Enterprise Consortium (SpEC) was created in 2017 through the Air Force Space Systems Command to bridge the gap between military buyers and commercial space startups and small businesses through OTAs. Companies interested in joining the Space Enterprise Consortium can find more information about the organization, including how to join at https://www.space-enterprise.org/.