Altering the Future of Space Innovation with TransAstra: NSTXL Member Spotlight
February 3, 2022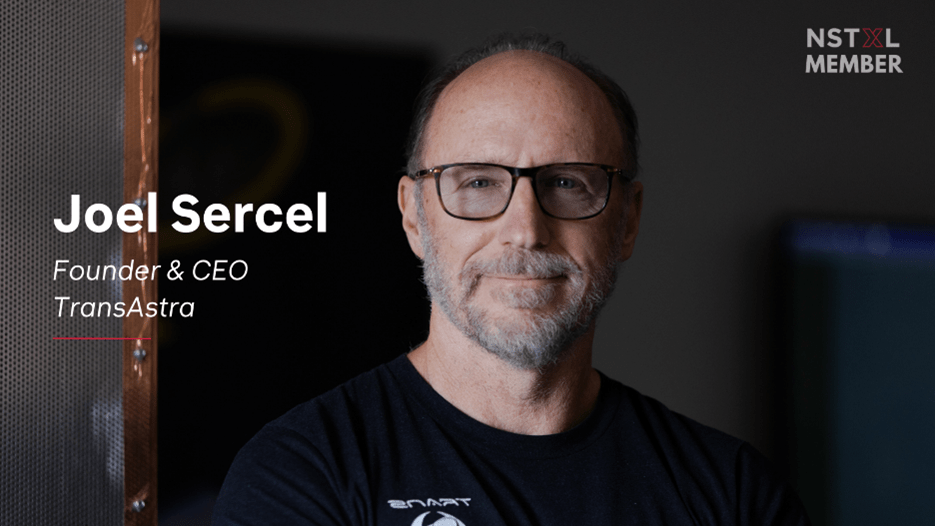 The technology industry is advancing faster than ever before, pulling in the brightest minds from across the nation to solve the greatest challenges to date. One of the most pressing concerns? Space innovation.
That challenge is exactly what NSTXL member TransAstra is in the business of solving.
As space industrialization continues to accelerate, we are now facing the need to evolve our mobility and logistics. TransAstra's solar-thermal-powered space tugs are uniquely designed to deal with this challenge. They can aid in solving a variety of problems including maintenance and operations, space logistics, refueling networks, and many others within this new domain.
Get to know more about their program and how they're leveraging their membership to achieve their mission.
TransAstra, the Company That is Kick-Starting the Space Economy.
I'm Joel Sercel, the founder of TransAstra. I created TransAstra to solve the problems of in-space mobility, logistics, and supply. This will foment a rush to the solar system that will dwarf the industrial revolution in scale and scope. We plan to do this by operationalizing orbital logistics and space resource harvesting through safe, fast, and affordable space travel. This approach is radically better for industrializing space sustainably and ethically. It will unlock an ever-expanding frontier – giving humanity optimism for a limitless future.
The Space Game Is Changing, and TransAstra Is on the Frontlines.
TransAstra is developing the Worker Bee™ family of space tugs to save time and money on missions of delivering satellites and satellite constellations to precise orbits. Worker Bee 1 provides LEO logistics in the smallsat and microsat mass class including payload hosting (satellite-as-a-service). We can also capture and reposition or de-orbit existing satellites. Worker Bees operate with our breakthrough solar thermal thruster — Omnivore™. The medium thrust system uses lightweight solar concentrators instead of bulky solar arrays and can run on water, ammonia, liquid hydrogen, or other propellants, It's faster and cheaper than electric rockets, and it's safer, cleaner, and cheaper than chemical rockets.
The OTA Ecosystem Is the Key to Bridging Space Innovation and National Security.
We are relatively new to NSTXL, but the best parts so far include having a well-organized portal for tracking upcoming and current opportunities. All related items seem to be in one place, with great chat support readily available. There seem to be very valuable resources to support the process once we start proposing.
Industry and the DoD need to work together in the most efficient and effective manner possible to address national security concerns and the vast economic potential of expanding space activities. The facilitation that the OTA ecosystem provides is a very valuable support to make that possible.
The Future of Space Tech Is Uncertain, but TransAstra Is Certain of Their Place in It.
In the next 10 years, we envision an end-to-end in-space propellant supply network. This will enable a Space Superhighway for the benefit of the US and other space-faring nations.
If you're an NSTXL member interested in sharing the unique contribution your organization is bringing to the world of national security, email creative@nstxl.org for a chance to be featured as our next member spotlight.