Top 5 Tips to Build a Successful Team and Win More Work
July 15, 2022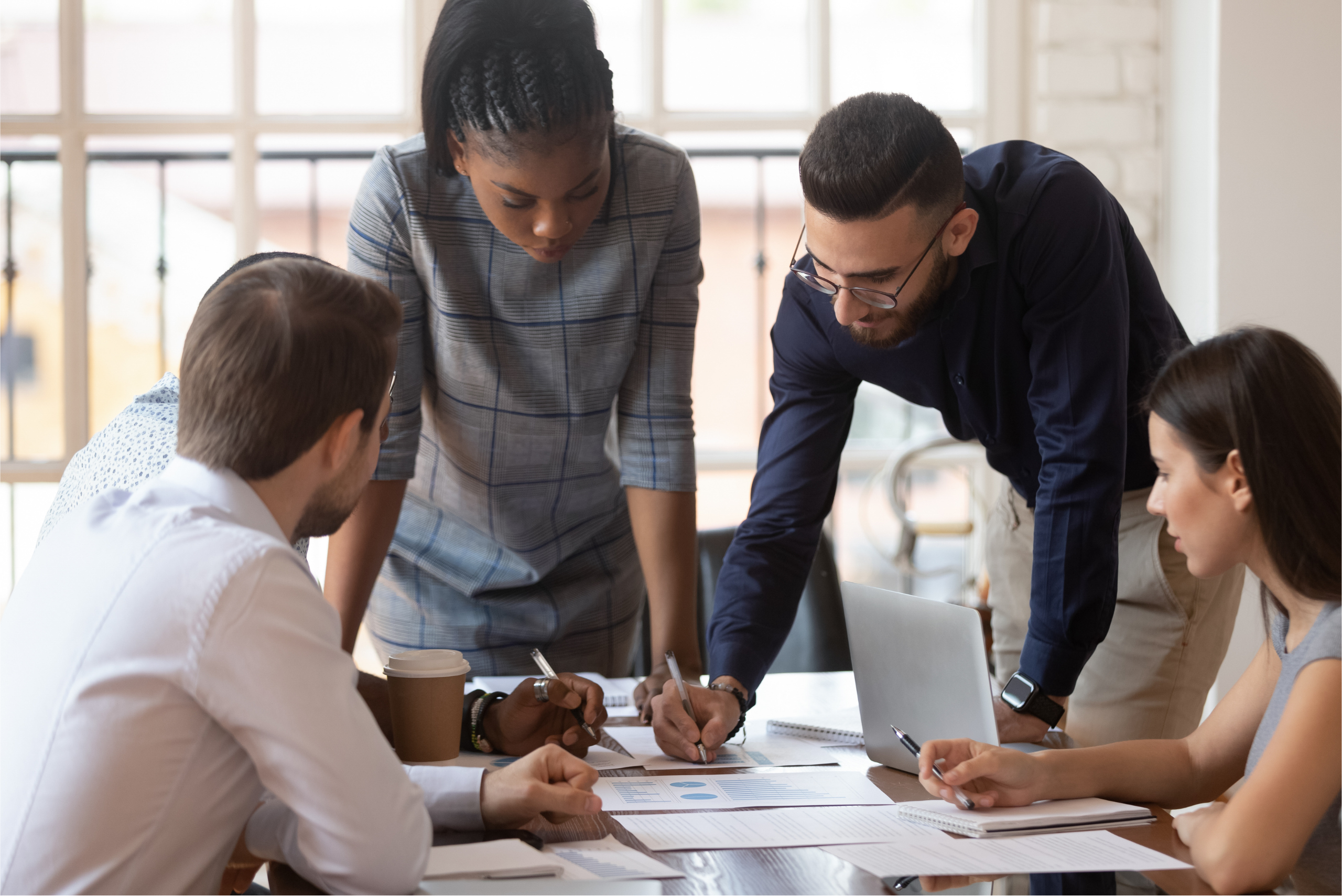 The saying, "innovate or die," isn't overdramatic – if companies don't collaborate in today's highly competitive marketplace, their proposals won't be as strong. The ability to expand product portfolios is perhaps the most important reason of them all, as this is the main reason most companies are looking to team. Businesses can bring their resources together to form a think tank and both benefit from the research and innovation.
Teaming is a term used frequently in our industry, but what exactly is it? Simply put, teaming encourages network expansion and collaboration among members. The ultimate goal is to network with other innovators and learn how your capabilities could complement each other in support of a mission.
So how can you make the best teams to increase your chances of winning an award?
There are a lot of avenues to build teams at NSTXL from Community to our member database. But the best way to set yourself apart and connect with other innovators is through virtual and in-person events like Innovator NETWORX or Project TALX.
Innovator NETWORX is a virtual teaming event that allows NSTXL members to hear from companies that are open to teaming on a specific opportunity. This hour-long event gives members a chance to share their specific capabilities and how they can contribute to a team. Participants are encouraged to continue the conversation after the event by joining the opportunity teaming board on NSTXL Community (our virtual networking platform).
Project TALX provides members with inside access to project sponsors, igniting a conversation surrounding select current opportunities. These webinars facilitate active dialogue prior to solution deadlines. Participants will hear about the end user's current experience, as well as the desired outcome of the prototype, directly from the source. This allows the Government to share the "why" behind the Request for Prototype Proposal that creates a dialogue between the members and the program team. It provides insights that are not necessarily included with the Request for Prototype Proposal.  
2. Get Involved
Open collaboration is key when networking and building successful teams. While attending events is a great first step, engaging in them will set you apart.
"Presenting during the Innovator NETWORX meetings allows for immediate feedback from others on whether teaming would be possible," said Solicitations Expert Crystal Lemming. "It offers increased visibility to all parties interested in the project and provides continued opportunities for teaming as the presentation will be shared with members with the presenter's contact information included in the presentation".
In other words, presenting during an event showcases your company's abilities to everyone interested in the project. Additionally, it demonstrates your openness to collaborating with partners.
3. Reach Out
Join opportunity specific boards and introduce yourself and areas of expertise in NSTXL Community. Message businesses you are interested in and invite them to meet to discuss possible future collaborations. Making your presence known ensures that when the time comes, other companies will remember the product and technologies you can provide.
On top of project-specific events, consider attending Teaming Collisions which allow members to showcase capabilities specific to Government-identified, forward-looking technical focus areas. Focusing on specific technology areas instead of individual opportunities, Teaming Collisions give participants a chance to present to and connect on broader technology-driven areas, all in front a government audience.
4. Be Available  
Time is a valuable resource when submitting on a proposal. Working with another company doesn't have to be a one-time situation. If a teaming match works, foster the relationship so when another opportunity presents itself, there is already an established partnership. Answer messages and meeting requests that other members send. Prompt responses show that you value their time and resources and that teaming up with your company will be a successful endeavor.
Unlike more traditional FAR-based contracting, OTAs provide a fast-paced environment where having established partnerships makes it easier to execute rapidly on ideas. Developing mutually beneficial relationships is a key component to creating long-lasting and sustainable partnerships.
"Some of the benefits that we see being a member of [NSTXL] are greater access to the organizations that are acquiring systems," said NSTXL member Chris Gates of Leolabs, Inc. "Being a small company, without that traditional access to those decision-makers, it helps provide a level playing field for us to be able to ask questions early in the acquisition process and communicate and collaborate with the people who are actually buying these things so that we can understand what they really want and also what they don't want so we're able to meet the need. I think that the dialogue that SpEC facilitates is extremely beneficial for not just the companies that are partnered with, but also for the end solution that is provided for the National Security need."
5. Expand Your Network
Regardless whether an initial attempt at collaboration is successful or not, continue to expand your network. With NSTXL's member base, there are hundreds of companies across the most sought-after emerging technology fields today. Continue to look for more ways to collaborate and innovate, as new business opportunities will constantly present themselves.
Collaborations can help fuel innovation as each company brings a unique set of skills, knowledge, experiences, and ideas to the table. Working together can give way to new possibilities we once thought impossible.
"The thing that really stands out about SpEC and NSTXL for us is the opportunity to find teammates, especially non-traditional teammate, said NSTXL Member Dave Fischer of Astroscale U.S. "There are hundreds of companies in the consortium and we've experienced quite a few really positive sessions with SpEC where we've been able to engage with companies that we didn't know, or we had only begun to know and really get a deeper understanding and form some partnerships so we can do proposals together."
At the end of the day, building teams increases the probability of successful prototypes, helps win more work, and encourages engagement from non-traditional organizations. By providing a pathway to partnering, the government can put more than one idea together to solve a single solution.
---
NSTXL is focused on building a network of innovators and creators across the most sought-after emerging technology fields. Within the platform, NSTXL supports three OTA's including the Strategic & Spectrum Missions Advanced Resilient Trusted Systems (S2MARTS), the Training and Readiness Accelerator (TReX), and the newly awarded Space Enterprise Consortium (SpEC). Join the mission today.