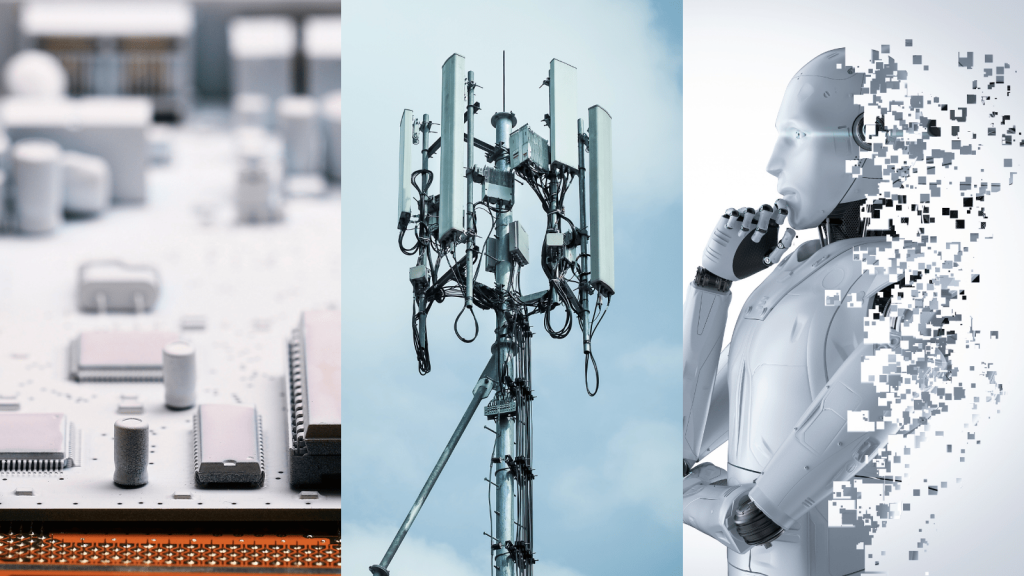 For non-traditional or smaller organizations with limited insight into DoD priorities, it can often seem impossible to contribute their emerging technologies in support of U.S. national security goals. Nevertheless, their involvement is essential.
Because the nation's security and success depend critically upon integrating bleeding-edge technologies into defense applications, alignment between commercial companies and defense leaders has never been more important.
The truth behind commercial involvement
What if we told you that your virtual reality or next-generation communications systems could be applied to support mission-critical initiatives while growing your bottom line?
NSTXL helps emerging technology organizations master the proposal process, submission guidelines, and government engagement with member education resources and hands-on support (learn more about membership here). The first critical step toward becoming a competitive government contractor is understanding which technologies the DoD has its eyes on, giving you a leg up in preparing to find partners and align opportunities to your own development roadmap.
Recent conversations across each of the NSTXL-managed OTAs have continually affirmed an increased focus around these three critical technology areas:
Microelectronics
Artificial Intelligence
Next-Generation Mobile Networking (5G and beyond)
As defense dollars shift to invest in these critical technologies, opportunities for industry are expected to grow rapidly.
Microelectronics
OTA to Watch: S2MARTS
Microelectronics are usually semiconductor materials, including transistors, capacitors, inductors, resistors, diodes, and gyrators. These materials and components are crucial to designing integrated circuits in modern electronics. Integrated into the devices that our lives increasingly depend on, they are a core driving force in both civilian life and national security.
The Department of Defense (DoD) and U.S. national security have become increasingly reliant on high-performance microelectronics components to power its mission-critical systems. However, many of those components are difficult to obtain, susceptible to subversion or attack, or face production constraints causing supply volatility.
We cannot understate the growing importance of evolving microelectronics capabilities. "Right now, less than 13% of microchips are manufactured in America. That's just one-third of what the U.S. made 30 years ago," said Mike Dodd, VP of Business Development at NSTXL. "[Last year] the Senate passed the U.S. Innovation and Competition Act and allocated $52 billion for the CHIPS for America Act, which would push the private industry to produce semiconductors domestically."
S2MARTS, an OTA managed by NSTXL, is a leader in rapid contracting for microelectronics with the DoD. In 2021, the highly anticipated RAMP-C project was awarded to two performers, Qualcomm Technologies, Inc. and Intel Technologies through S2MARTS. Upon completion of this award, the DoD will fund a U.S.-based, leading-edge commercial fabrication facility and further support domestic development of chip-related design and intellectual property.
While the RAMP program is a particularly notable example of DoD's microelectronics investment push, there are plenty of similarly exciting opportunities on the horizon for this enabler technology.
Artificial Intelligence
OTAs to Watch: SpEC, S2MARTS, TReX
Artificial Intelligence promises to drastically alter humanity's course in ways researchers have yet to fully understand. The 2021 National Security Commission on Artificial Intelligence (NSCAI) Report captured where we stand with AI saying, "no comfortable historical reference captures the impact of artificial intelligence (AI) on national security. Assessing the broad national security implications of a dynamic technology like AI at a single point in time is like trying to catch lightning in a bottle."
The U.S is working heavily to invest in fielding AI-enabled systems and deliver breakthrough research to advance national security and ensure stable conditions globally. To deliver on these ambitions, the U.S. must foster a robust, ethical AI defense industrial base with capabilities spanning across every domain of warfare and beyond, into civilian applications that will similarly upend our way of life.
There is a substantial opportunity to come in on the ground floor solving for the emerging threats presented by AI-enabled systems both commercially and militarily. Given the wide variety of Machine Learning (ML) tools and frameworks available to AI researchers and developers, the potential for their implementation across wider government initiatives is vast and ever-expanding as these innovators uncover new applications and approaches.
5G
Securing and expanding the United States' 5G networks is a direct boon to our nation's security. In 2020, Congress passed multiple bills that mitigate China's 5G takeover, allocating more resources to rapidly advance our nation's own 5G networks, but myriad challenges still face us.
Today, we understand that warfare is multi-dimensional in both strategy and setting. While national security was once primarily defended on land and sea, today, electronic warfare (EW) is the newest battlefield, and it can be a serious threat. Commercial industries can help the United States out-innovate our peer competitor and ensure secure, democratized, open access to telecom infrastructure that aligns with our values as a nation.
5G technology development is critically important to the DoD not just in its own right, but because it, like AI and Microelectronics, promises broad impacts across other mission-critical technologies. Communications and data-driven systems like VR training tools for soldier readiness, command and control methods, logistics/manufacturing capabilities all depend upon resilient networks. Success in 5G is thereby paramount to national security, and the DoD is investing accordingly.
How to Join the Mission
Multi-award contracting is only growing in popularity and NSTXL members are the key to solving the toughest challenges across the most critical technology areas. Opportunities released within our network are visible to every innovator, regardless of their membership status, making them first in line to capitalize on these opportunities to grow while helping secure U.S. national security interests.
These opportunities are released through Other Transaction Agreements (OTAs), a commercially friendly contracting method designed to help fast-track fundamental research and prototyping. OTAs are managed by organizations like NSTXL that release opportunities to their membership communities on behalf of the U.S. Department of Defense (DoD), with specific carve-outs designed to help businesses without federal contracting experience enter the market.
Subscribe for free to receive real-time alerts on new prototype projects as they are released. When you see an opportunity that you want to submit, reach out to us and we'll help you through the process.