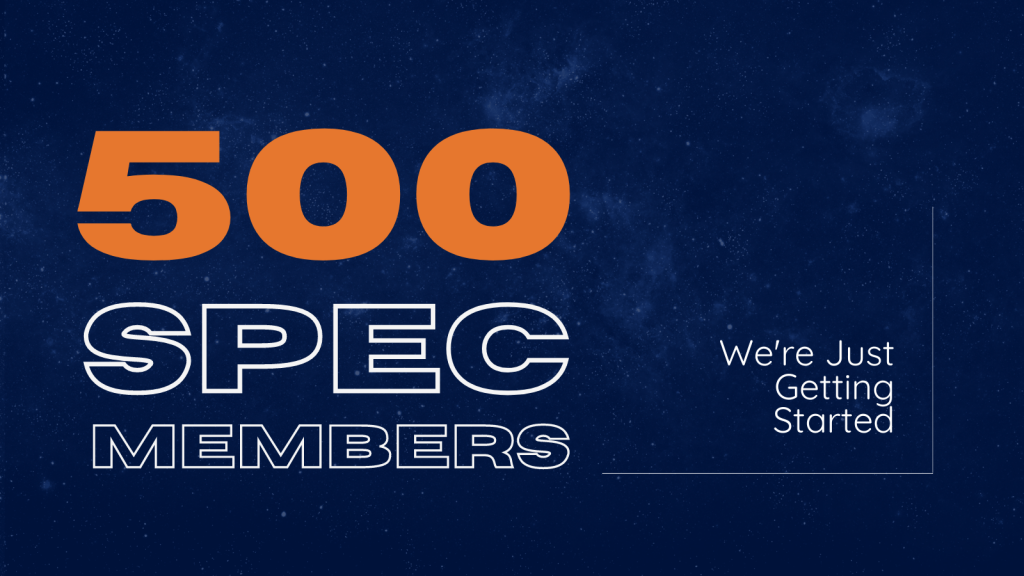 We are excited to welcome the 500th member to the Space Enterprise Consortium (SpEC)! The exponential growth of the SpEC network continues to pioneer the next generation of space technology and capabilities to support modern-day missions. 
SpEC's commitment to bringing new innovators and technologies to the defense sector continues to be successful with three-quarters of its ecosystem coming from non-traditional organizations. This group of emerging innovators stretches across more than 64 technology areas and are applying some of the most advanced technologies to DoD space initiatives.  
"NSTXL is passionate about supporting the nation's top, up–and–coming innovators," said Tim Greeff, CEO of NSTXL. "Our agile acquisition platform is specifically designed to help smaller organizations who are new to the defense market, making it easier for them to navigate the federal acquisition process. By lowering barriers for top innovators in new space technology, we can deliver cutting-edge capabilities in support of space mission." 
Designed as an alternative to traditional contracting vehicles, the SpEC OTA helps fast-track research initiatives and prototype development, increasing speed to award by nearly 40%. Established in 2017, SpEC serves as the United States Air Force's premier OT for space prototyping. In January of 2021, SpEC awarded the management of the second iteration of the agreement to NSTXL. 
According to Space and Missile Systems Center (SMC), the SpEC program has made 81 awards with a combined value of over $1 billion since its inception. Government demand for new capabilities remains strong, with over 13 prototype efforts projected to release through SpEC over the next year, with a projected combined value of over $1.5 billion. 
Companies interested in joining the Space Enterprise Consortium can find more information about the organization, including how to join at https://www.space-enterprise.org/.