Made in America; More Than a Slogan, It's About Our Survival
February 10, 2022
Written by: Mike Dodd, VP of Strategic Partnerships
How often do you think about the microchips in your smartphone? Or the ones in your laptop? How about your car, which can have up to 100 microchips to control everything from touchscreens to transmissions. The answer is probably never. We take these tiny electronics for granted. Just like the air we breathe and water we drink. It's just there. Except when it's not.
The pandemic has made us all acutely aware of the microchip shortage due to global supply chain issues, but this has been a matter of national security for years. Can the Department of Defense trust a commercial, off-the-shelf computer? The answer is no. Every device with a chip needs to be taken apart and checked. Why? Because these components are, by and large, produced abroad—mostly in Asia. When I was in the Marine Corps, we would often say, "trust, but verify" (that served me well as a father too!), but in this case we must verify before we can trust.
So, we need to course-correct. We need to get back to the basics and bring more trusted microelectronics production back home. Right now less than 13 percent of microchips are manufactured in America. That's just one-third of what the U.S. made 30 years ago. That needs to change, we need to put the words, "Made in the U.S.A." into action.
Intel is leading the charge. The company recently announced a $20 billion dollar semiconductor plant to be built outside Columbus, Ohio. It's the largest single investment in Ohio history and Intel's CEO, Pat Gelsinger, called it, "(an) effort to restore U.S. semiconductor manufacturing leadership." It's a tremendous step and it's imperative for our national security as well as a huge boost for the economy of our country and the Midwest.
The Midwest is key to our overarching success in bringing advanced manufacturing back to the U.S. For example, Naval Surface Warfare Center Crane Division (NSWC Crane), located in Crane, Indiana, heads up the Strategic Radiation Hardened Electronics Council (SRHEC). Radiation Hardened electronics are used in weapons-grade military systems—the brains of which are semiconductors. The mission of SRHEC is "to create an overarching strategy for SRH electronics" across the U.S. government. This includes everything from sourcing raw materials, research and development and manufacturing.
Indiana is also home to the Strategic & Spectrum Mission Advanced Resilient Trusted Systems (S2MARTS), an other transaction authority (OTA) helping the Department of Defense find cutting-edge technology and dedicated to the rapid and flexible acquisition of trusted microelectronics.
Indiana has also attracted private industry, including Skywater Technology, a Department of Defense supplier of microelectronics, which opened a new office at [email protected] Technology Park adjacent to NSWC Crane. NHanced Semiconductors also announced plans for a presence outside NSWC Crane where they will focus on, "a new manufacturing model for custom integrated circuits."
All of this serves the interests of national security and economic development. As Indiana Governor Eric Holcomb pointed out, "just as we secured public-private partnerships to build aircraft carriers and fighter planes during World War II, we must again."
He's calling on Congress to act. The Senate already has, last year passing the U.S. Innovation and Competition Act. The bill, co-authored by Indiana Senator (and Marine! Rah!) Todd Young, allocated $52 billion for the CHIPS for America Act, which would push the private industry to produce semiconductors domestically.
Now the House must move legislation forward too, so that Indiana, the Midwest and the entire country can win the technology battle. Made in the U.S.A. isn't just a slogan—it's a matter of survival. We can't have the greatest military in the world if some of our most important technology components are Made in China.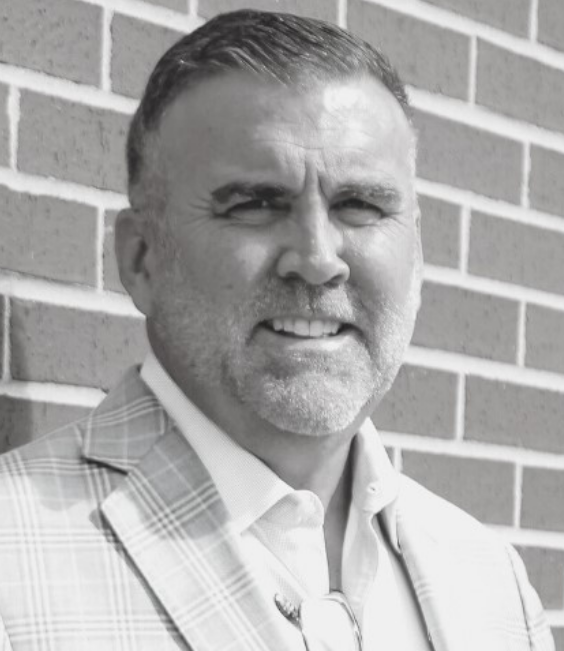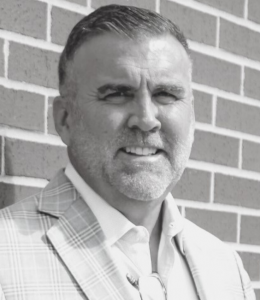 Mike Dodd is currently the Vice President of Strategic Relationships at NSTXL, bringing with him decades of experience working with a broad range of individuals and groups, government customers, large defense contractors and non-traditional startups. Mike also served with distinction in the Marine Corps for 11 years. His background on the frontlines and behind the scenes makes him a well-respected expert in the industry, with the knowledge to make a change.

Want to get involved? Learn more about the NSTXL Network and join below!