Get to Know NSTXL: Featuring Mike Dodd
December 16, 2021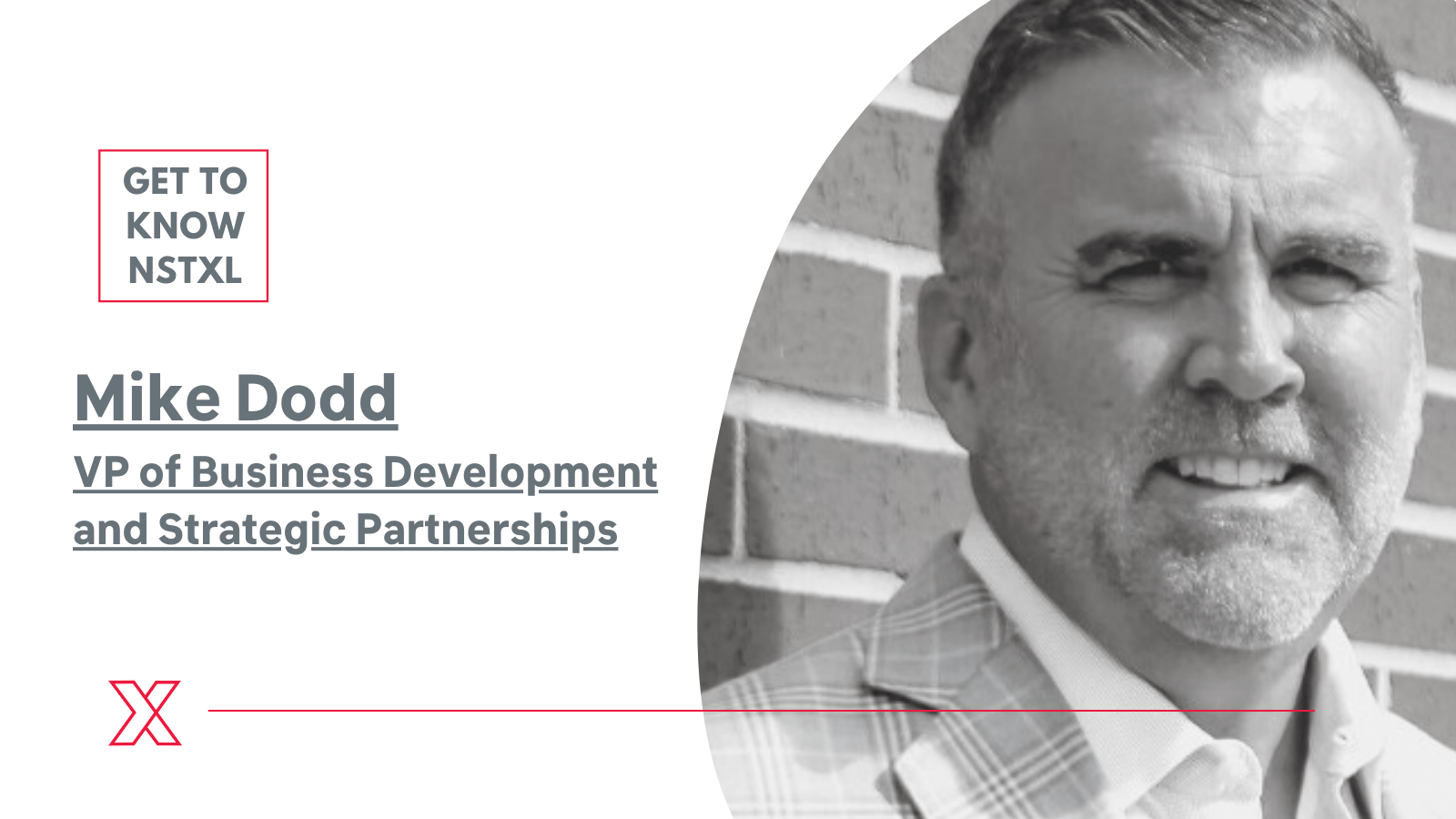 For December we are highlighting Mike Dodd, VP of Business Development and Strategic Partnerships, as our Employee Spotlight. Mike has experience on both the frontlines and behind the scenes. He works with NSTXL to support national security and bring about change for the Warfighter. Mike has years of experience and knowledge within the industry, so read ahead to learn from an expert.
Tell us more about your background and what led you to NSTXL.
Being a retired USMC infantry officer, I am very interested in technology that gives our warfighters an unfair competitive advantage. In collaborating with NSTXL for close to 5 years, I have always admired what and more importantly how they advance technologies that support the warfighter.
About Your Role.
As VP of Business Development and Strategic Partnerships, my job is ensuring that we have exceptional relationships in the program offices we support, and those that we are interested in supporting. I ensure that military commands, program offices, and acquisition executives know who we are and more importantly how we can support their mission.
What is your favorite part about working at NSTXL?
My favorite part of NSTXL is our very interdisciplinary team and our solution set. NSTXL's holistic approach to transparency, disruptive acquisition processes, technology scouting/advocacy, and building teams with non-traditional performers is all very impressive to me. Bringing all of it to bear on some of our nation's most prickly national security problem sets is the best part.
What is the most exciting project or success you have seen in your role?
Within the Department of Defense, there has been an eagerness to move towards disruptive technologies which has been immensely exciting to see. This is a massive culture shift inside of the DoD and long overdue. NSTXL is out in front, collaborating with customers and creating an ecosystem of performers to deliver solutions for National Security. Having been a forward-deployed Marine in combat, to play such a prominent role in this activity is extremely rewarding for me.
What is something you wish more people knew in the industry?
The Department of Defense is VERY interested in working with non-traditional performers. The DoD is looking for the best-in-class solution sets and is eager to find them and begin collaborating. If your company is interested in supporting National Security advancements – the business pathways exist via engaging with consortium management companies like NSTXL.
Why are you passionate about your work at NSTXL?
I've seen the advancements and impacts that the NSTXL team is bringing about, and was looking to be a big part of their mission and those impacts.
What sets NSTXL apart?
NSTXL has superior problem-solving performance, nimbleness, and transparency. We enhance processes and solutions for customer needs not just industry desires. NSTXL has multiple practices bringing total transparency to the process, requirements, awards, and project performance. We create custom tools for customers to show requirements and project milestones, shining light onto every step of the process. As a result, our speed and overall impact are unparalleled in the industry. As I mentioned before as well, our interdisciplinary team brings a very unique approach to DoD problem-solving.