America's Field of (Microchip) Dreams
November 4, 2022
Written by: Mike Dodd, VP of Strategic Partnerships
"Build it and they will come." The phrase has been used in business for decades—a way of saying, 'start that company and it will succeed.' And while baseball fans flocked to the Field of Dreams in the iconic movie from 1989, anyone who has started a business knows, it takes more than just a great idea. It takes that plus dedication, persistence and a solid strategy. Sometimes it also takes incentives, big monetary incentives.
In many ways the U.S. is the new Field of Dreams. Instead of ball fans, America is attracting microchip makers and in a very big way. Just take a look at recent announcements: Micron has pledged to build a $100BN semiconductor complex in upstate New York. Intel broke ground on a $20BN plant near Columbus, Ohio (with plans to quintuple that investment over two decades). The list goes on and on with investments totaling hundreds of billions of dollars all across the U.S. In many cases, these chip fabrication plants or fabs, are part of a public-private collaborative effort. A prime example is in the Midwest where Skywater, a U.S., home-grown chip maker will build a $1.8BN fab in collaboration with Purdue University in West Lafayette, Indiana creating some 750 jobs.
Why the interest in producing microchips in the U.S. and, in some cases, moving production from Asia to North America? One big reason—let's face it, the primary driver–is the CHIPS and Science Act, co-authored by my friend and fellow Marine, Senator Todd Young. This bi-partisan legislation will pump $52BN directly into semiconductor manufacturing, $24BN in tax credits and another $200BN into research and development—all of it aimed at outpacing the Chinese.
"This type of bipartisan economic and national security win only comes along once in a generation," Sen. Young said recently on the Senate floor.
Sen. Young understands that we're in the midst of a technology battle and that the Chinese Communist Party (CCP) is a true adversary. Like any conflict, we must exhaust all resources and fight hard. CHIPS is pulling out all the stops and clearly, it's working. The seed of $280BN has already triggered an industry investment nearing twice that at about $477BN.
"CHIPS for America is a once-in-a-generation investment that will position the United States to lead the world in semiconductor research, manufacturing, design, entrepreneurship and innovation for decades to come," said Secretary of Commerce Gina Raimondo after the Skywater fab announcement at Purdue University.
Skywater has also established a presence at WestGate@Crane Technology Park, as has Illinois-based NHanced Semiconductors. The location, adjacent to NSWC Crane, is critical for engagement with the Department of Defense (DoD), which will be spearheading many CHIPS-related R&D efforts.
"Getting a CHIPS appropriation was the easy part." Explained Dr. Bill McNavage, the Program Examiner for the Defense Investments Branch, of the Office of Management and Budget, "Now figuring out how to implement, partner, integrate, and interface, across all stakeholders, is really the exciting challenge and opportunity ahead."
"Federal investment will enable SkyWater to more quickly expand our efforts to address the need for strategic reshoring of semiconductor manufacturing," said Thomas Sonderman, SkyWater president and CEO.
Strategic reshoring is what this is all about. Semiconductor manufacturing in the U.S. has plummeted from 37% in 1990 to just 12% today. The foreign dependency has put everything from our auto manufacturing supply chain to our national security in jeopardy. CHIPS is providing the carrot that so many companies need to make the business case to invest billions of dollars in new facilities.
"There is no doubt that without the CHIPS Act, we would not be here today," said Sanjay Mehrotra, chief executive of Micron.
Indeed, we'll all need to collaborate; the private sector will need to build teams of teams—industry, government, academia—all working together to solve some of the most complicated technology problems and all in an effort to ensure that we succeed as a nation. The policymakers have done their part. It's now up to us to work together to turn the CHIPS and Science Act into a reality.
The U.S.A. is building opportunity and industry is coming. Indeed, build it, incentivize it and, alas, they will come. The current generation will soon see our American Field of Dreams become a vibrant reality.
---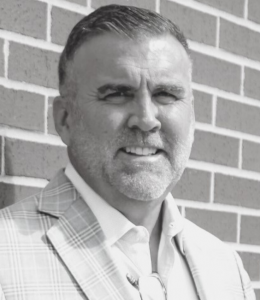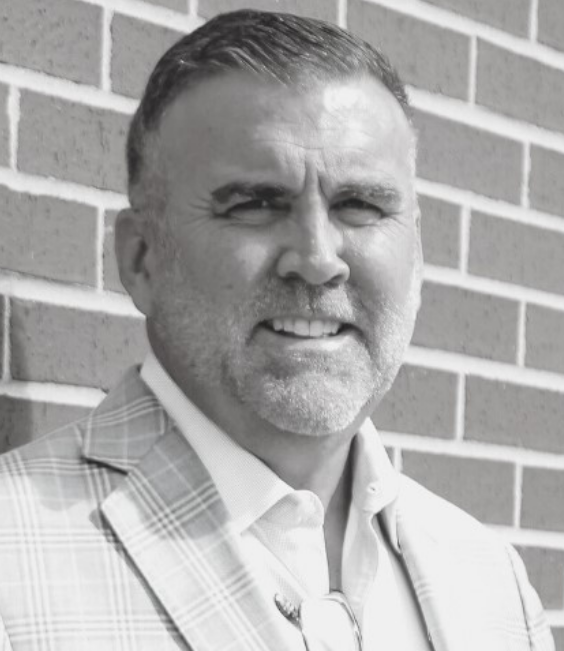 Mike Dodd is currently the Vice President of Strategic Relationships at NSTXL, bringing with him decades of experience working with a broad range of individuals and groups, government customers, large defense contractors and non-traditional startups. Mike also served with distinction in the Marine Corps for 11 years. His background on the frontlines and behind the scenes makes him a well-respected expert in the industry, with the knowledge to make a change.
Want to get involved? Learn more about the NSTXL Network and join below!